Back to Blog
Unlocking Creativity in the Workplace
:
November 28 2022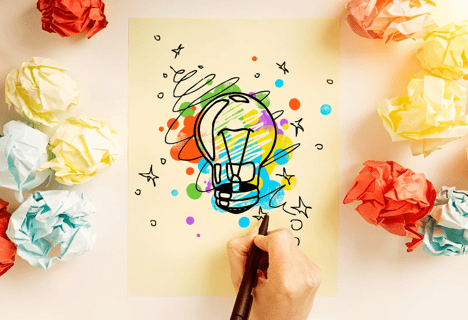 Everything good in the workplace begins with an idea. Nurturing an idea into a tangible form ushers in a period of excitement for any individual. This is because a good idea carries with it a momentum that turns the workplace from a monotonous robotic routine to a place where employees look forward to working. This cannot happen without creative minds responsible for allowing the platform to flourish.
IBM carried out an extensive study in 2010 that showed that more than 60 percent of CEOs believe in the values of creativity. Creativity is critical to remaining relevant as the world becomes more complex with more government regulations, growing volumes of data, and ever-evolving consumer habits. As a result, the ability to unlock the creativity of employees and team members is a vital attribute of a good manager.
Is Creativity Innate?
There was a time when creativity was only associated with the arts. The truth is creativity is possible in all areas of life, including work and play.
The answer to the question "is creativity innate?" is no; creativity is not innate but rather a learned skill.
Although, there will always be a trend of some people being more creative than others. This does not mean that only a select few have a monopoly. Everyone possesses creative abilities in different ways, and more importantly, everyone expresses them differently.
While creativity is part of human intelligence, it needs nurturing. Most people often discover their creativity late due to a lack of opportunity, encouragement, and skill. Creative dexterity is achieved through continuous training and development.
Creativity is a person's ability to combine skills, resources, and knowledge in making connections that solve problems.
Creativity in the Workplace
Creativity as an idea can improve problem-solving, offer a fresh perspective, and create unique ways of working in a collective. Thus, it is essential to the proper functioning of any business.
Most companies tend to restrict creativity and divergent thinking. Usually, this is out of fear of disrupting the quid pro quo that has benefitted them for a long time. But this can stagnate companies' growth in the long-term and, worse, create a mundane workplace atmosphere.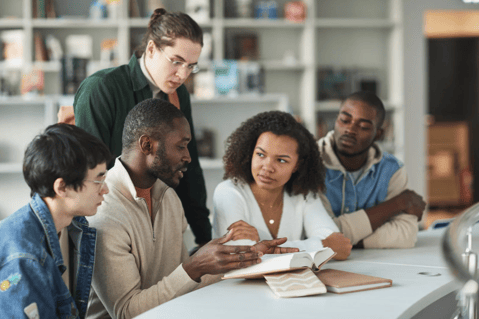 There are complex factors that are capable of disrupting the conventional market. As a result, businesses must find new and innovative ways to remain competitive in the business world. Creativity plays a major role in this type of innovative shift.
Studies in the UK showed businesses that invest in creativity enjoyed an eighty (80) percent increase in productivity, eighty-four (84) percent increase in innovation, and seventy (75) percent increase in financial success. So, encouraging employees to think outside the box is good business.
How to Unlock Creativity in the Workplace
As a manager, creativity is one of the most valuable assets in your employee. Since it affects everyone differently, it is challenging to unlock and harness, which is why no single approach works for everyone.
Socialization is crucial for developing ideas and bonds in the workplace. But the famous water-cooler moment does not spark creativity. Instead, it reduces productivity as employees engage in gossip and procrastination more often than not.
Socialization in the workplace should focus on brainstorming and collaborative work. This must include the sharing of ideas. Water-cooler moments are not bad per se, but it demands limitation.
Unlocking creativity in the workplace requires trust and respect for the ideas of others, no matter how inferior or out of place they may seem. The self-esteem and confidence of your employees reside in the margins. After all, isn't coloring inside the lines what you're looking to avoid?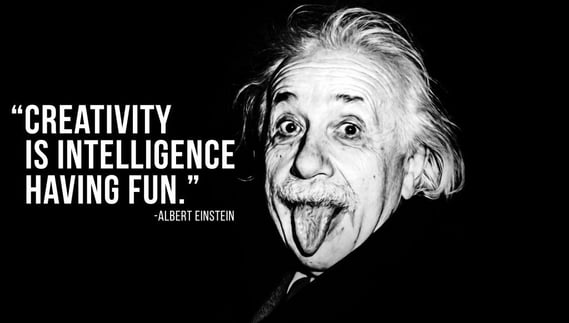 Below are a few fundamentals that are important in getting the best out of everyone.
As a manager, it all starts with you. Your role must be to help the group find creative solutions to the business issue at stake. No matter how mundane an idea seems at first, rather than discounting it, pointing out any possible good aspect of it that can be useful towards finding solutions.
- Encourage Flexible Working Policies
Creativity happens when you're trying the least. Yet most companies have a fixation on productivity metrics that deny the time and mental space required for creative thinking. This also leads to employee burnout which is detrimental to creativity. By encouraging flexible working policies, employees enjoy a much better working experience. They can also manage their work-life balance better, creating the headspace needed for creativity.
The goal is to ensure that employees are comfortable sharing their thoughts without reproach. It should be of no consequence who the boss or the smartest person in the room is. This builds trust and sets the tone of openness in the workplace.
- Retain the Social Connections
Employees should enjoy equal opportunities to express their views. No one, including the manager, should criticize any contribution without dignity or respect. Remember, collaboration is vital.
- Create the Right Culture
Unlocking creativity must begin from the top, and the executives must aim for the right atmosphere for employees to enjoy their work. An atmosphere that encourages creativity and collaboration improves employee experience. This results in increased happiness, employee productivity, and talent retention.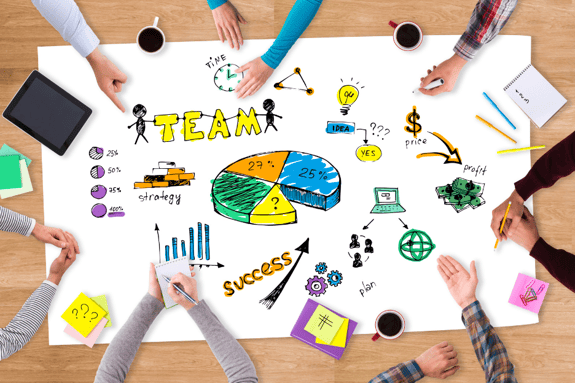 Technology and Creativity
Technology is part and parcel of the business world today. Any company that is inept at adapting data into its business model risks falling behind competitors. Leveraging the power of technology can help foster creativity.
With the right tool, managers like you can create the right balance between productivity metrics and the creative process's chaotic nature. Management tools (CMMS) like Snapfix offer a platform for both employees and managers to explore their creative sides.
Snapfix allows employees to optimize their work process and operation. Improved organization afford more time and space for creative work. Logging issues and reports no longer need writing a series of frustrating emails.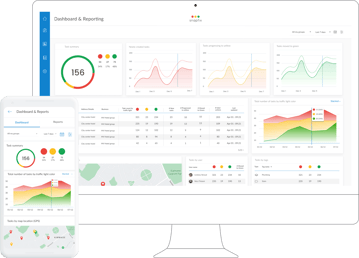 Collaboration is so much easier with Snapfix. It allows you to divide employees into teams and create tasks for each. Each task includes its own instant messaging with members of a team. This makes the sharing of ideas easier whenever it comes.
As a manager, you get oversight. Oversight enables you to pick up on employees facing difficulties through progress tracking. The information displayed can enable you to ask the right questions, creating an environment of trust that allows you to help motivate specific employees. Sometimes, encouragement and permission are all it takes to unlock creativity.
Find out more about Snapfix and begin your journey to establishing a creative culture in your workplace.