Facilities teams across the globe

are getting things done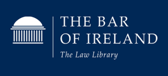 Get things done, on the move
Snapfix Is The All-in-One Facilities Maintenance Platform
See how
Facilities Managers

are using Snapfix
Effective communication

Snapfix has allowed us to keep on top of the issues that arise at our facilities in a quick, easy to use package. We also could not have asked for more helpful staff get us set up with the platform.


Michael Gizauskas
Operation & Facilities
Ultimate Products
Ultimate Products uses Snapfix for
Preventive maintenance on high value assets.
Reporting repairs using photos.
Weekly inspections using scheduled tasks.
Benefits of Snapfix
Improved communications across staff.
Time saving by using a single platform.
Accountability to get things done.
Essential for operations

Thanks to Snapfix, we've been able to eliminate a huge amount of compliance paperwork as well as saving time.


Barry Gregg
Airport Services Manager
OCS
OCS uses Snapfix for
Asset tracking across the airport.
Reporting repairs.
Daily mandatory safety inspections using set checklists.
Benefits of Snapfix
Easy and efficient communication across the team.
Time-saving on daily activities.
Accountability through signature sign-offs.
Real-time reporting on asset availability.