Back to Blog
Maintenance Planning — A Comprehensive Guide
:
November 21 2022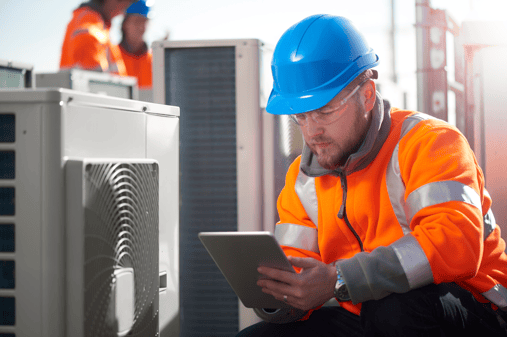 As long as a company operates out of a building, operations and maintenance planning are necessary. It encompasses the needs, costs, procedures, and actions that ensure a facility and its internal systems run smoothly. It is one of the pillars of operational excellence.
When it comes to asset management, promptly identifying and addressing potential issues has a positive knock-on effect on the efficiency and productivity of any organization. Yet it is the most neglected aspect of asset management despite the negative impact on work efficiency, equipment reliability, cost of operations, wrench time, asset lifespan, unscheduled downtime, profit margins, and many more.
An organization must seriously implement structured and meticulously managed maintenance plans to prevent such a systemic disaster.
This article will discuss maintenance planning, its importance, and how to create and maintain an effective one.
What is Maintenance Planning?
Maintenance planning is formulating strategies that identify and address possible issues before they become problematic. It is a comprehensive outlook of everything associated with the effective running of a company. It defines the "what," "why," and "how" associated with operations and maintenance.
Maintenance planning covers the day-to-day planning, scheduling, and control of operational activities to ensure the optimal use of available resources, including personnel.
Statistically, the wrench time of companies increases from 35% to 65% with proper maintenance planning. On average, this number is 35% without maintenance planning. This implies that for every 8-hour working period per day, available technicians spend a measly 2.8 hours on actual work.
With proper maintenance planning, efficiency levels increase, with technicians spending up to 5.2 hours working on assets. At this efficiency level, a significant shift away from a reactive maintenance state benefits the organization's bottom line.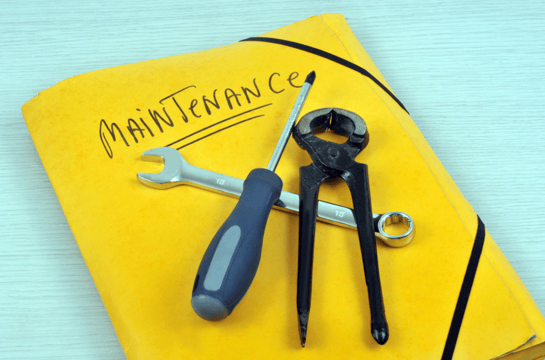 The Value of Proper Maintenance Planning
As the saying goes, failing to plan is a conscious effort tailored toward impending failure. This carries much gravitas in the world of maintenance as a total disregard for planning or poor planning results in unsafe operating conditions, poor asset quality, and increasing cost of operation.
Irrespective of the strategy employed, the ultimate goal of maintenance planning is to increase productivity for greater potential profits for the company. Below are some of the benefits of proper maintenance planning.
Proper maintenance planning ensures that all assets are in optimal working condition. The process involves routine maintenance, enabling technicians to detect faulty equipment and perform corrective procedures before total equipment breakdown. Funds withheld from investing in replacement parts, expediting costs, labor costs, missed delivery dates, and lost production time offer a boost to the company's profit margin.
Proper maintenance planning places everyone on the front foot. It allows managers and team leaders to focus on managing production rather than dealing with system failure consequences. It allows for production to continue uninterrupted, reducing downtime for employees.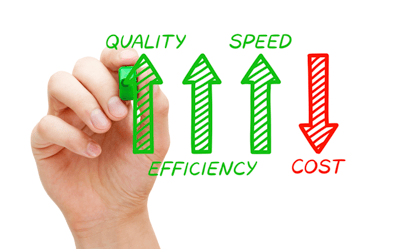 - Increased Life-Span of Assets
It is of little surprise that well-kept equipment lasts longer. Proper maintenance planning offers an avenue to conduct appropriate maintenance practices promptly and routinely. This ensures optimal working conditions of assets and a prolonged lifespan.
Maintenance planning enables companies to keep track of what goes on within. Companies receive insight into employee performance, resources, work order backlogs, and more. This data collected is vital to defining other strategies that help improve productivity.
Maintenance planning ensures that there is less pressure on the job. This results in careful practice that guarantees the safety of technicians as they carry out tasks.
Principles of Maintenance Planning
As stated earlier, maintenance planning helps to navigate crucial aspects of maintenance operations, including scheduling work orders and monitoring their progress from approval to completion. It is a daunting experience that requires time and focus to develop.
Below are some guiding principles of maintenance planning
1. Separate the person or team in charge of planning from the maintenance team to protect the planning function.
2. The planning department should only focus on work yet to begin to avoid losing sight of the company's goal.
3. The planning team must possess the right level of experience as it counts for much when developing work plans that avoid problems like anticipating work delays, safety, and quality.
4. Recognizing the technician's skill helps determine the detail level for each work plan.
5. Use wrench time is the primary measure of performance when determining planning and scheduling effectiveness.
6. Implement computerized maintenance management system software to manage work plans and data history.
Maintenance Planning Process
Every company has its version of a maintenance planning process. While they may differ in many areas, the core steps remain the same for everyone. They include:
- Identify and Prioritize the Problem
The need for maintenance begins with a problem. Proper identification of the problem is essential to get the information necessary to create a high-quality work request or work order.
- Plan the Task
Whatever the plan, it must include what to do, the task's priority, procedures to follow, and the skill level required. Other aspects of the plan include resources, equipment, material, labor, contract services, tools, and information about the task.
Once the planning is complete, deciding when to do the work comes next. As a rule of thumb, the task's priority level and availability of resources and equipment should determine when and how long accomplishing each task would take.
While this is obvious, it is vital that each task is allocated based on the skill level of personnel and the difficulty level of tasks.
- Confirm successful task completion
Always confirm the completion of tasks. This is usually the duty of the supervising officer but requesting a report on the job is one way to verify the claims of a quality job well done.
Finding the root cause of a significant problem goes a long way in preventing a recurrence. Documenting the information on any new procedures enacted to fix the issue guarantees quick success when next a familiar issue arises
What you Need is a Structure
All things considered, implementing a maintenance plan isn't complicated. Whether you have a project manager or not doesn't matter. Sheer will is enough to get things going.
Irrespective of the efficiency of a maintenance plan, the primary concern is sustainability. While making the maintenance plan effective is a struggle for most companies, sustaining the result is another story. This is why you need a structured project management approach.
Whatever setup is in place usually relies on a few individuals; when those individuals leave, the maintenance planning process falls apart and cascades in its effect. Neglecting stakeholders can also result in the failure of a maintenance planning process, as these stakeholders may eventually become blockers.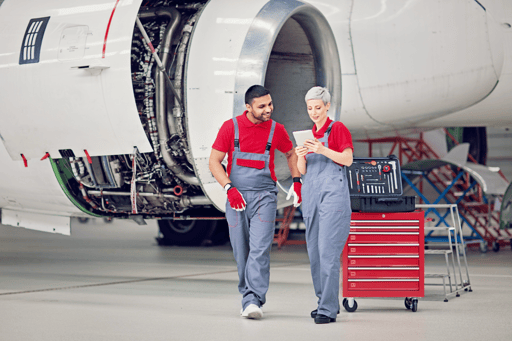 A structured project management approach is essential to sustainable success. It helps keep you on track, ensures you take the proper steps, and helps sustain all the changes made to succeed with whatever maintenance plan.
The use of project management software does come in handy in this regard. They offer an easy way to organize, analyze, document, delegate, and observe. Essentially, a way to navigate the principles of maintenance planning and scheduling.
However, the drawback of many is its cost and the complexity of use, requiring a learning curve to grasp fully. But, one software fixes all this while providing a simple one-in-all solution at an enterprise-level performance—Snapfix.
Take Control with Snapfix
Snapfix is an all-in-one platform for project management that requires no learning curve. It holds the accolade of the simplest facility and maintenance platform on the planet, with leading global brands like DHL, Hyatt Centric, US Express, and many others favoring this software amongst the many out there.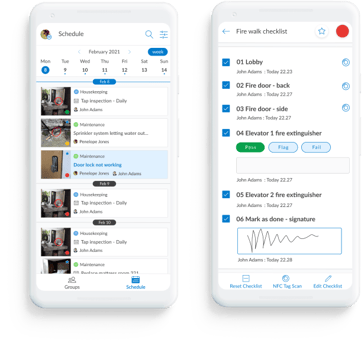 Implement your maintenance plans with the Snapfix calendar, which offers multiple ways to repeat schedules. With this begins your transition to a proactive maintenance routine. Simply schedule the job and assign employees to get it done.
You don't need to remind team members or technicians about an assigned task. They get instant notifications straight to their handheld devices and a reminder to boot.
Snapfix ensures that the completion of maintenance tasks is to quality standards. Using checklists and Standard Operating Procedures is one way, and the other is using NFC smart tags. It's easy to create a custom checklist on Snapfix and enjoy the option to assign a mandatory signature requirement.
This is just the tip of the possibilities Snapfix offers, and there is so much more. Everything you need for effective project management is at your fingertips.
Request a demo today to see if Snapfix is a great fit for your team as a facilities management, hotel management, building maintenance, or asset management software!