Back to Blog
How to Clear Work Order Backlog Successfully
:
November 11 2022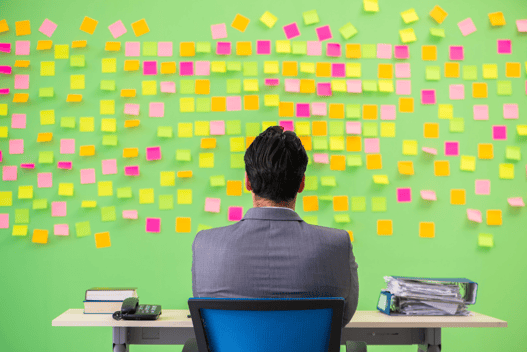 Every company incurs backlogs during normal business operations. While it is not the most glamorous thing for employees, backlogs are a good thing from a company's perspective. It means there is always work to be done, justifying the number of staff on payroll while ensuring equipment remains in optimal condition, saving money in repairs and interruption in scheduling.
However, if not managed appropriately, backlogs become a severe problem that increases maintenance costs, breakdowns, and excessive employee downtime. This is why addressing backlogs at the earliest is a critical part of effective maintenance management and an essential piece of a company's puzzle.
This article will explore tips on how to avoid or manage work order backlog successfully
What are Work Order Backlogs?
Work order backlogs are lists of tasks not yet completed despite passing the planning, approval, and scheduling phase. Imagine your to-do list with increasing tasks as the day goes by. Each of these tasks lingers until completion.
Every company needs to perform repairs or conduct maintenance of equipment and assets, as failure to do so puts the company at risk. It can lead to equipment breakdowns, safety hazards, and irreparable damages that can affect the company's bottom line.
When work order backlogs become too much to handle, the maintenance cost becomes excessive and, in most cases, supplants the department's operating budget. The National Park Service in the US is a testament to this, with the cost of maintenance backlog recently billed at 12 billion USD.
Prioritizing work order backlogs enables companies to manage their resources effectively and conduct efficient planning that ensures maintenance tasks are performed on time, reducing risks and keeping employees motivated.
Consequences of Poorly Managed Work Order Backlog
As mentioned earlier, having a work order backlog isn't bad for a company, but failure to keep it under control is a recipe for disaster. A long list of work order backlogs is a significant pain for everyone involved. Even shareholders quiver with fear over the implication on future earnings.
Just by its volume, it becomes demoralizing to accomplish. The amount of information eventually becomes unmanageable. This results in employees losing sight of the bigger picture and ending up with a task-focused mindset. It is the natural occurrence of things, as focusing on the task at hand is easier than what is to come.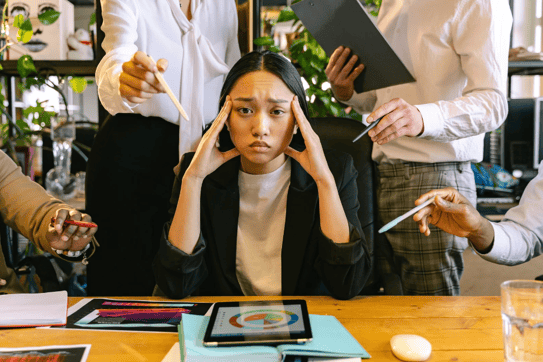 Below are some of the problems a poorly managed work order backlog results in:
- Increased Maintenance Cost
It's pretty simple. The more reactive a company is to work order backlogs, the more assets are prone to severe breakdowns, and the cost of maintenance increases. There is also the question of safety. A priority workload not completed poses a greater risk to the safety of employees as much as it does to the bottom line.
The longer it takes to complete tasks, the less interest there is in accomplishing them. The weight of the job becomes heavy, and the backlogs end up as just a trash bin for unfinished tasks.
- Hinders Innovation and Efficiency
In haste to clear out the long list of work order backlogs, employees may use underhanded tactics or procedures rather than find a better solution to address the task. This can result in messy and uninspired work tendered.
How to Clear Work Order Backlog Successfully
Backlog management is an increasing objective in facility management. The aim is to complete tasks quickly and get a handle on the long-term demand for resources.
It is a delicate procedure that requires astute management skills. Having zero work order backlog is not a sign of success. While it may signify increasing efficiency, it is also a portentous sign of a lack of demand.
Either way, it ultimately makes it difficult to keep employees or technicians on priority work leading to an increase in unplanned and corrective work.
However, with specific simple strategies, the frustrations that arise from threading the fine line of managing work order backlog can be erased. Below are six steps to addressing the issue of work order Backlogs.
1. Set Priority for Each Work Order
Dealing with work order backlog also means managing available resources. Therefore, prioritizing which work order comes first is essential and should depend on the long-term goals of maintenance and the company.
One way to approach this is to prioritize assets based on value first. Subsequently, those that are easy or require less downtime are to follow.
2. Assess Available Resources
Knowing the available resources can help decide which work order backlogs require attention. Valuable information includes:
(a) The number of team members available, their training, skills, and certification.
(b) The parts, supplies, and protective equipment for work orders
(c) Estimated timeline to complete the task
(d) The necessary data that is required for technicians to finish the job safely, accurately, and on time
3. Create a Plan B for Unforeseen Circumstances
Analyzing the risks associated with high-risk jobs ensures the integration of mitigations into the process. This can keep technicians safe while reducing the risk of costly catastrophic failure.
4. Create an efficient work order system
Creating an efficient work order system allows employees and technicians to stay on top of their game as they are constantly aware of what tasks to accomplish next and when.
Plus, it ensures the judicious and effective use of time.
5. Employ a Mode of Tracking Progress
Allocating work orders is not enough. Tracking employees' progress is essential to ensure the accomplishment of assigned tasks. This also enhances innovations when developing strategies to tackle tasks assigned to teams.
Staying up to date with everything guarantees awareness of employee burnout, diminishing resources and equipment, and insights into what works and what needs improvement in the organization.
Getting staff to buy into the idea of maintenance over everything is not easy. It may require showing tangible benefits with numbers to back them up. If everyone buys into taking maintenance seriously, the rest becomes more straightforward.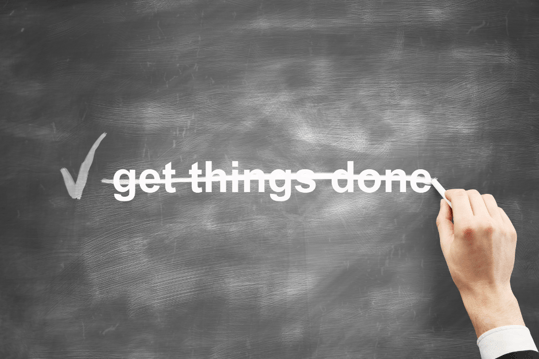 Technology and Work Order Backlog—Snapfix is the Answer
No doubt trickling down work order backlogs to a sizeable amount is a celebratory accomplishment. However, it is only one part of the success. The other, and more important part, is preventing it from reaching code red again.
Conquering work order backlog is challenging and requires the appropriate tools to assist with planning, scheduling, and balancing resources. While traditional methods have had relative success, they are not ideal for preventive measures due to heavy limitations.
Technology is the way forward, with CMMS software bringing an effective and less stressful way of managing work orders, reducing backlogs, improving productivity, and managing resources. Admittedly, many CMMS software have certain complexities, which deter many companies from taking a chance. But there is one that provides critical features with ease of use that is almost impossible to believe.
Snapfix
Snapfix is the industry's most trusted maintenance management software, with leading global brands like Toyota, DHL, Intercontinental Dublin, and Midwest Bank Center sharing a preference for this software.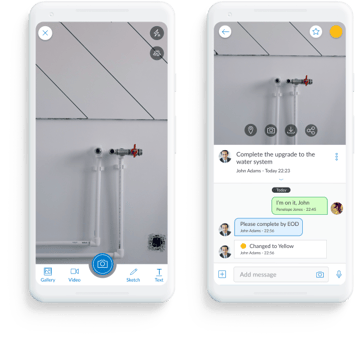 Prioritize work orders with tags and track their progress with ease. Snapfix also allows efficient scheduling of tasks with a built-in checklist and reminder. This enables easy planning for reactive and preventive maintenance.
Additionally, communication is seamless. Not only do employees receive notification on all assigned tasks, but Snapfix comes with built-in Instant messaging that enables easy collaboration. One great benefit is access to previous projects and a filter system that makes it easy to narrow the choices.
To top it up, Snapfix is extremely easy to use with zero learning curve.
Take the right step today and control your work order backlogs and more with Snapfix.