Maintenance teams across the globe are getting things done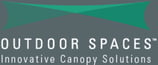 Get things done, on the move
Snapfix Is The All-in-One Maintenance Platform
See how
Maintenance & Facilities teams

are using Snapfix
Efficient Teamwork

Managing teams & assets across multiple locations was previously an initial challenge. Snapfix has helped us improve our internal communications to ensure that tasks are carried out efficiently including weekly and monthly inspections of assets.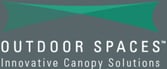 Denis O'Reilly
Director
Outdoor Spaces
Outdoor Spaces uses Snapfix for
Weekly & monthly inspections
Asset tracking using NFC Snaptags
Managing teams who are on location
Efficient instalation hand-over with customers
Benefits of Snapfix
Easy & efficient communications across the team.
Efficient team-work.
Accountability though assigning tasks and tracking progress using the traffic lights.
Compliance

Thanks to Snapfix, we've been able to eliminate a huge amount of compliance paperwork as well as saving time.


Barry Gregg
Airport Services Manager
OCS
OCS uses Snapfix for
Asset tracking across the airport.
Reporting repairs.
Daily mandatory safety inspections using set checklists.
Benefits of Snapfix
Easy and efficient communication across the team.
Time-saving on daily activities.
Accountability though signature sign-offs.
Real-time reporting on asset availability.