Back to Blog
Why Your Business Needs a Collaboration Tool
:
December 13 2022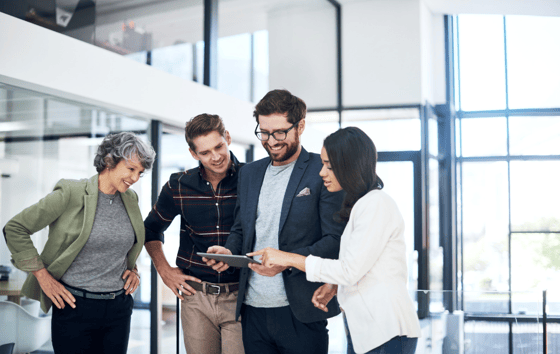 Teamwork is a vital aspect of a business and a certainty for employees. After all, a well-oiled machine runs smoothly and churns in incredible work at a consistent rate. However, teamwork doesn't happen in a flash, nor does any team function without effective communication.
While "shooting" texts or calling employees isn't a terrible idea, for maximum effect, it requires a channel that refutes time-wasting and idle chit-chat and fosters team cohesion. A safe space where ideas bounce off each other and information is updated while keeping track of employees' active contributions to the conversation.
When communication is effective, it enables professionals to carry out their tasks effectively too. This is where collaboration tools come in.
This article will discuss collaboration tools, their values, and why your company needs one like Snapfix.
What is a Collaboration Tool
Successful companies look flawless in the eyes of customers. They respond swiftly and effectively to customers' needs, and most times, the sequence seems thrilling to witness. However, such artwork is impossible without teamwork and effective communication.
Communication and teamwork between individuals are difficult, even within the same group. Often, communication is wasteful, with either gossip or idle chit-chat as the basis for it. Breakdowns also occur regularly, leading to less engagement and poor performance as employees don't get the information they need. This is where collaborative tools play a significant role in the success of a company.
Collaboration tools are any technological tool that enables people to work together more efficiently and effectively, irrespective of their location, to achieve a common goal or objective. It includes anything from a whiteboard in a conference room and a conference call among people to management software. In the business world, it enables managers and employees to carry out their daily duties of assigning tasks, providing updates, reporting issues, and all-around general communication within the workplace or anywhere else.
With the increasing rise of remote working, the significance of collaboration tools in the success or failure of a business is astronomical. Collaboration tools increase productivity, allow easy access to documents and projects, enhance creativity, effectively manage resources and projects, and ensure strict adherence to company guidelines. There is no fussing about it, as everyone knows what to do and when.
There are different types of collaboration tools used for business. Some focus on a particular function, but the best tools provide complete functionality, including project management, remote conferencing, digital assets management (DAM) systems, web-based tracking tools, and messaging apps.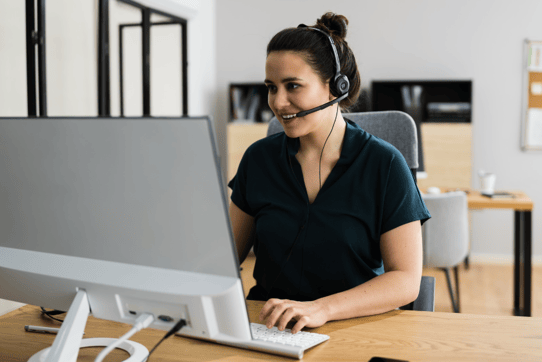 The Value of Collaboration Tools
The digital age is driven by data, resulting in the breakdown of work and division of employees. As a result, it requires even more cohesion and successful coordination to process and manage data, ideas, knowledge, communication, schedules, resources, and lots more. Failure at it comes at a high price.
A 2022 study revealed that 86% of team leaders have expressed that the lack of collaboration is the top reason for failures in the workplace. The research also showed that the employee turnover rate dropped by 50% in companies that foster collaboration and effective communication. Poor collaboration leads to delays, errors, and increased costs, affecting a company's profit margin.
With a collaboration tool, drastic mitigation of all these problems is possible. Studies show that employees are 15% more satisfied with their job and workplace culture when they have access to digital collaboration tools. The cascading effect results in improved communication, heightened work structure, seamless coordination, and a higher level of accountability.
The result speaks for itself, as collaboration tools have become a prerequisite for employees to be efficient.
Why Your Business Needs a Collaboration Tool
Collaboration tools significantly increase any business's profit margin when used correctly. However, there are many other benefits to using collaboration tools in a team.
The main benefits of collaboration tools include the following:
- Improved Security
Companies deal with sensitive data, including financial reports, customer information, personnel files, etc. These documents are prone to threats and can be stolen, deleted by accident, or sent to the wrong person via mail. Collaboration tools like cloud storage always come with security measures that protect sensitive files from cyber threats while acting as a backup in case of a software or hardware breakdown.
- Increase in Productivity
There is no point in a collaboration tool if it does not improve productivity. As research shows, collaboration tools improve productivity by 20%. This is because collaboration tools improve communication, resulting in employees no longer spending incessant time searching for the information they need to carry out their tasks.
Collaboration tools make it easier to work with other team members from anywhere, saving costs incurred from traveling. With functionalities like conference calling, video conferencing, calendar, scheduling and checklist, team leaders can keep in touch with their teams and track their productivity from miles away.
Seamless Collaboration with Snapfix
Finding the right collaboration tool is not about perfection but rather the value of the features to set goals and ease of use. While the first one doesn't come with much stick, as the best tools come with more features, the second is a little complicated.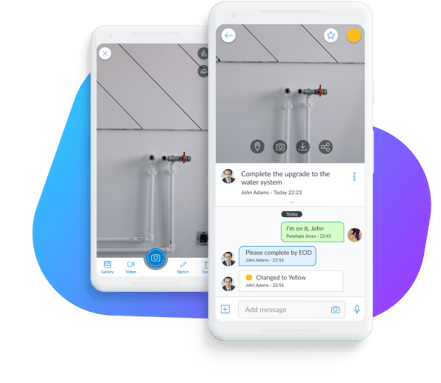 Many collaboration tools have failed to draw the interest of businesses primarily because of the difficulty of using them. Business owners don't want to invest the time to learn these tools as it impacts the time spent working on projects, and employees' frustration worsens while using such tools. Quite short-sighted but very much understandable.
Snapfix offers a solution to both these problems without a single fuss.
Snapfix is an all-in-one platform that allows you to easily manage your facilities, teams, and projects.
No more waiting on emails or phone calls, communication on Snapfix is seamless, concise, and straight to the point. Reporting issues requires a simple video or photo of the problem which instantly creates a work order. Snapfix enables the scheduling and assigning of tasks to relevant personnel with priority tags and compliance checklists, ensuring employees have a clear goal effectively communicated and a roadmap to accomplish them.
Snapfix keeps details of previous projects with a filter system that saves time when searching for information on past projects. Documents can be attached to every work order or sent through the instant messaging features making collaboration a blissful experience.
Furthermore, Snapfix can track assets and improve employee productivity with real-time data and reporting.
What more could you want?
Enjoy a new work culture pioneered by effective communication and collaboration today with Snapfix.