Back to Blog
Why You Shouldn't Use Whatsapp for Business
:
January 10 2023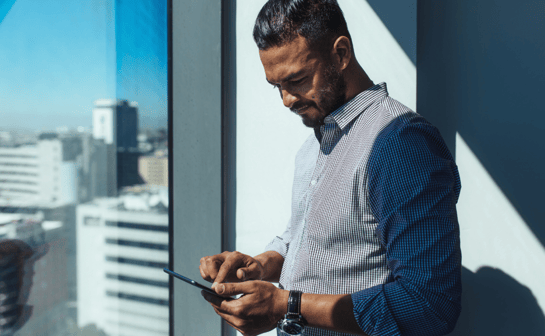 Although WhatsApp was created as a social chat app, many companies use it for day-to-day business. The reason being that nearly everyone already has it downloaded on their mobile and not to mention its simplicity which makes it so easy and appealing to use…
However, using WhatsApp as a form of communication in your business can lead to miscommunication, confusion and tasks being forgotten and slipping through the cracks.
Making the switch, will not only make your life a whole lot better but will save you and your team hours of time, and increase productivity and efficiency.
Below are some of the main reasons why your business should rethink its use of WhatsApp for communication.
WhatsApp forbids the use of the app for business purposes
Probably the most important aspect of why you shouldn't use WhatsApp for business purposes is the fact that it is actually a

policy violation

. WhatsApp makes it clear that the use of the app for professional purposes is against WhatsApps terms of service.

"You will not use (or assist others in using) our Services in ways that:
(f) involve any non-personal use of our Services unless otherwise authorised by us."
WhatsApp has the ability to terminate your account at any given moment if they are suspecting any policy violations, so to have all your history of records, files and chats stored on WhatsApp that could disappear in a matter of seconds is a serious risk for you and your company.
WhatsApp is susceptible to malware attacks & hackers
As a popular and accessible app that's used by millions of people, WhatsApp is a constant target for hackers. It's not the app's fault, evil hackers and scammers love to find victims there as evidenced in a recent data leak where 500 million user records went for sale online.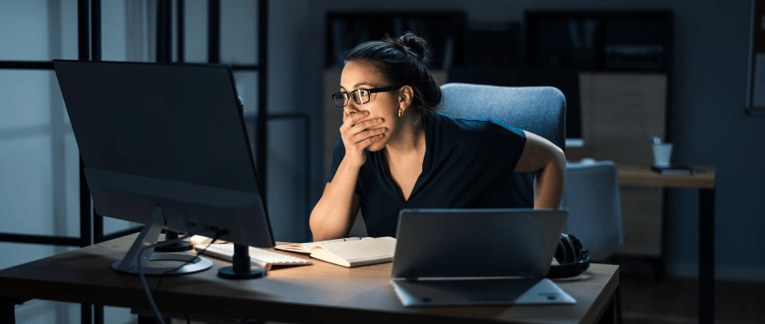 WhatsApp has a limited group capacity of 512 members
While this might only be applicable to larger corporations, it's important to note that WhatsApp still has a maximum group capacity of only 512 members and cannot support a larger group. Of course, this is not a problem for family group chats or a group chat with some of your friends but for any reasonably large workforce, this is unfortunately just too small.

Once you reach the maximum limit of 512 members you will have to say goodbye to years of history on the group chat as well as important files and records. Why not go for an app that can hold an unlimited number of members with no restraints?
WhatsApp messages can easily be missed, forgotten or even ignored
WhatsApp group chats regularly get bombarded with streams of messages and files which creates clutter and confusion. It's impossible to keep track of all the messages sent into group chats, which usually results in people skipping through the long line of messages and obviously, the outcome of that is people missing important tasks as they simply did not have the time, patience or attention span to read through the seemingly endless line of texts.
Even the perfect employee, who religiously reads through all the messages every morning without fail, is bound to forget things, because the fact is, without any form of a checklist, reminder or even a task tracker it makes it simply impossible to remember all the smallest and even the biggest jobs.
WhatsApp shares personal information and data with several other Meta Companies
WhatsApp is part of a chain of companies owned by Meta, along with Facebook, Instagram, Messenger, Oculus and more. Meta has had a few slips in recent years when it comes to users' data privacy, frequently making the news for breaching data privacy policies and getting sued hundreds of millions in major lawsuits.
As part of the Facebook family of companies, WhatsApp receives information from, and shares information with, this family of companies. We may use the information we receive from them, and they may use the information we share with them, to help operate, provide, improve, understand, customise, support, and market our Services and their offerings."
WhatsApp is currently sharing certain categories of information with

Meta Companies

. Some of this data they share may be critical information to your business and it might contain

sensitive personal material that you wouldn't want to get leaked

. The information WhatsApp shares with the other

Meta Companies

includes your account registration information (such as your phone number), transaction data, service-related information, information on how you interact with businesses when using their

Services

, mobile device information, your IP address, and a lot more which can be found in the

Privacy Policy

section. All this data they are sharing may be crucial and private to your company and sharing it with this broad range of companies owned by Meta will only negatively affect your company and could create seriously dangerous problems for the future of your business.
Better Communication With Snapfix
Using a dedicated communication tool like Snapfix that is specifically designed for the needs of a professional setting can bring a range of benefits for businesses, including: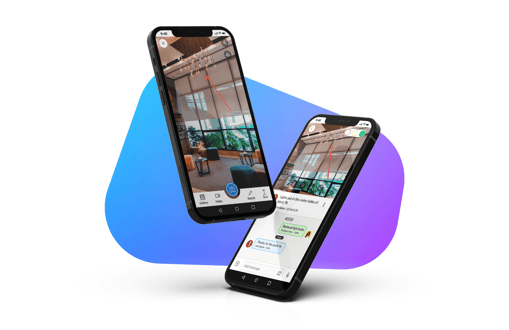 - Improved efficiency with group chat, file sharing, task management, task filtering and checklists features which can help teams stay connected and be productive.
- Enhanced security with end-to-end encryption, secure file sharing, and user authentication to protect against unauthorized access and data leaks.
- Increased collaboration by prioritizing and assigning work orders to team members who get notified in real-time.
- Ability to customise & scale, we offer a range of pricing plans and customization options, allowing businesses to choose the features and capabilities that best meet their needs and budget.
However, what makes Snapfix different to other dedicated communication tools is its focus on simplicity. Many communication & collaboration tools have failed to draw the interest of businesses primarily because of the difficulty of using them. Snapfix on the other hand has been designed with inspiration from platforms like WhatsApp, Snapchat, and Instagram, making it easy to use for everyone.
By investing in a dedicated communication tool like Snapfix, businesses can improve the way they communicate and collaborate, leading to increased productivity and better outcomes.
To streamline and improve your team's communication, get in touch with us today.
To receive all the latest Snapfix platform updates, industry news and opportunities make sure to sign up for our weekly Snapfix Newsletter here.
Leave a comment