Back to Blog
What is Facility Maintenance and Management Software?
:
November 8 2022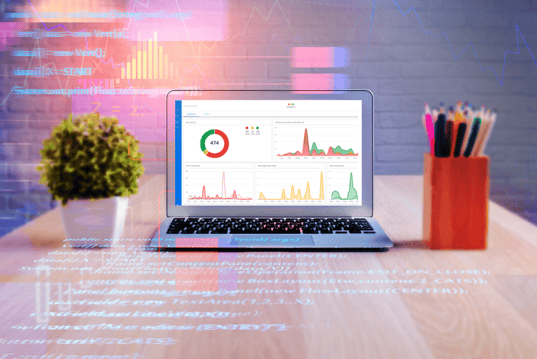 Many industries, like the hospitality and healthcare industries, depend on their customers' feedback to thrive, meaning the management of facilities and staff in these industries is a priority for facility owners in this niche. Managers require strategic planning, routine maintenance techniques, reactive maintenance, and other managerial nuances to curate an efficient system where every aspect of a facility or organization works in tandem with zero friction. While a team of well-trained managers and maintenance crew can handle all the factors mentioned above, it becomes overwhelming when the system changes frequently.
Facility management software allows companies and facilities in the hospitality and manufacturing industry to manage their assets, staff, equipment, and workload efficiently and effectively. One such software is Snapfix!
An Overview of Snapfix

Snapfix is an all-in-one management and maintenance platform that allows you to manage your buildings, projects, and teams using photos and a traffic-light system for snapping, tracking, and checking tasks. Snapfix is a SaaS service that allows its users to create and manage tasks as part of their business operations while providing updates on the state of ongoing and completed tasks using a street light tracking and checking system.

The Snapfix team designed Snapfix as a platform that allowed maintenance crews and managers to get started with it quickly with little to no training due to its intuitive and straightforward design. Teams in various industries regard Snapfix as the market's simplest facilities and maintenance platform.
Snapfix is both a mobile and web-based platform which ensures that its users can always use it at any to snap and track the progress of a project. Snapfix enables team members to effectively capture and report issues while setting them as tasks that need to be completed, all within a simple interface that is intuitive to use.

Many of the companies in the hospitality industry that use Snapfix as their primary platform for facility maintenance and management say that Snapfix provides great value for money, is easy to use, and comes out of the box with excellent functionality.
Snapfix was initially created for the hospitality, environment, and building management industries. However, it can ultimately be used by companies in almost any industry that needs to organize its effort towards efficient maintenance and increased productivity with maintenance and management software.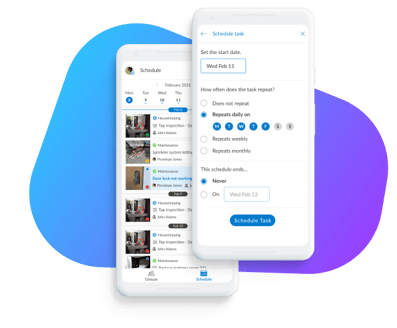 Snapfix Features
Some of the features offered by the platform include:
- Planned Maintenance Scheduling
- NFC SMARTtagging
- Real-time Reporting and Analytics
- Daily inspections with checklists
- Tasks tagging and tracking using photos
- Fire safety walks and checks
Snapfix is a multi-platform software that teams can use in various modes, such as Cloud, SaaS; Windows App (Desktop); Chromebook App (Desktop); iPhone App (Mobile); Mac App (Desktop); Android App (Mobile); iPad app (Mobile).
What is Snapfix Used For?
Most companies using Snapfix use it to manage and track their buildings' maintenance. These companies also use Snapfix to perform planned fire safety checks, health, and safety checks, and other daily routine and weekly tasks. Snapfix enables companies to create reactive tasks to manage and track unplanned events that disrupt the usual workflow of these companies. Snapfix helps track everything from fixing leaks and broken windows to mundane tasks. If you need a platform to help keep
your team in sync, consider using Snapfix today!
Snapfix is used for: Fire Safety Checks; Housekeeping; Planned Maintenance; Task management; Reactive Maintenance; Punch Lists; Construction Checklist; Asset Tracking; Facilities Management; Security Walks; Meter Readings; Proof of Work; And lots more...
What Industries Need Snapfix?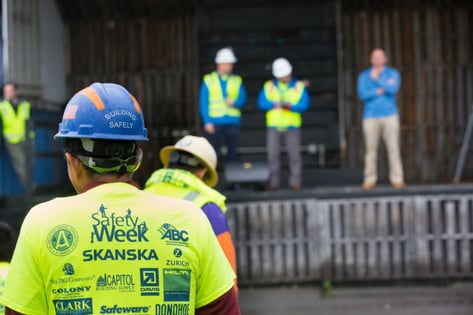 The team at Snapfix tailored the initial design and implementation of Snapfix toward companies in the Hospitality industry like hotels and restaurants and those in the construction and manufacturing industries. However, Snapfix has seen increased adoption by hotels, offices, leisure parks, residential and educational companies, industrial companies, software startups, and more. It is no surprise that Snapfix has high ratings in most of the independent reviews sites on the internet! If you run a company or a team that requires planned maintenance, continuous job monitoring, and work order management to perform efficiently, Snapfix may be the best fit for your team.
Here is a list of industries that already use Snapfix: Manufacturing, Hospitality, Agricultural, Construction, Education, Chemical, Healthcare, Visitor Attractions.
Request a demo today to see if Snapfix is a great fit for your team as a facilities management, hotel management, building maintenance, or asset management software!