Back to Blog
Types of Collaborative Tools
:
December 6 2022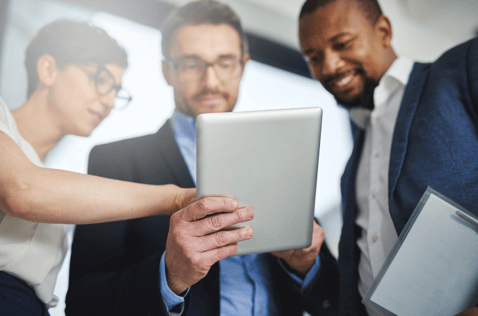 One of the leading causes of workplace failures is the lack of collaboration and engagement. Collaboration involves the cooperation of people with one another in relation to a task, while ensuring that communication and team cohesion are fundamental tenets of such task. It involves sharing ideas and working out a team's role in the successful execution of a project.
However, employees of most companies have voiced their concerns over the poor dissemination of information, with only 5.9% of companies communicating daily goals. With more individuals operating remotely since the outbreak of the dreaded virus, collaboration for teams has become quite tricky, especially for those spread far and wide across various geographical locations and time zones. Fortunately, the intervention of collaborative tools has provided a definite way to circumvent this issue, and companies that have tried it have witnessed significant changes.
In this article, we will look at the different types of collaborative tools and how they function to improve productivity in any business.
Types of Collaboration Tools
Collaborative tools have existed since the 80s, with programs like Lotus Notes and Novell's Groupwise offering email features with document management and calendaring. As technology advanced came the emergence of groupware. Groupware allowed individuals to collaborate on documents and projects.
Collaborative tools have since progressed to another level. Today's tools offer much more features than groupware and are extremely useful in various industries for better control of their affairs.
Collaboration tools are apps, software programs, or platforms that allow managers and employees to work together and share ideas more efficiently and effectively to achieve goals. They allow managers and employees to contribute, comment, and revise documents or tasks, improving workflow and communication irrespective of distance.
There are various types of collaboration tools used in businesses. Each possesses different features that enable companies to achieve daily and long-term goals. However, the best collaboration tools tend to contain most, if not every, features within one platform, app, or software program.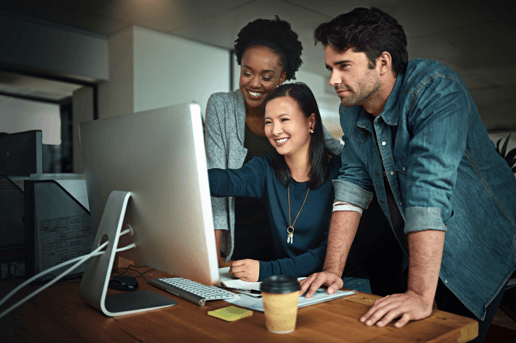 Below are the various types of collaboration tools used in companies
- Project Management Applications
These collaborative tools enable managers to plan and document tasks and project activities. They make it easy to build schedules, report project issues, minimize threats and risks, manage resources, enhance collaboration and cooperation, and many more. Project management applications offer a wide range of capabilities that cover a project's entire life cycle, from conception and initiation to its execution, control, and completion.
- Web-Based Tracking Tools
Web-based tracking tools provide companies with statistical data that include the type of visitors on their websites, the country they come from, and behavioral patterns. It not only collects visitors' traffic but also aggregates and presents these data in meaningful and digestible bits.
Companies enjoy massive benefits from web-based tracking tools, including referrals, Search Engine Optimizations, vital ROI information, and reasons why visitors leave.
Web conferencing and video calling tools have become a staple in many businesses. This collaboration tool enables companies to hold meetings with partners, clients, and employees anywhere in the world. With remote conferencing tools, managers and employees can engage in creative work with visuals and audio aid in real-time and without traveling, saving cost.
- Digital Assets Management (DAM)
One valuable asset to many organizations in the digital age is their digital content. With copyright laws in place, many companies produce their digital content or pay for access to use digital content created by others. But this is one part of the job.
The second part is the availability of this content for use by employees and managers alike. Digital asset management software is a collaboration tool that provides controlled access to an organization's digital assets, including pictures, images, creative files, videos, audio, presentation decks, documents, and more.
DAM software centrally stores and manages digital assets in ways that provide value for companies and allow them to automate workflows, set expiration dates for asset licensing, and set different user access levels to files. The best ones reveal the level of interaction of these assets with customers.
- Cloud Storage
Saving valuable files on a company's hardware or storage network comes with risks that jeopardize the company. Computer hard drives could experience damage that results in losing valuable project files and documents. There is also no off-site access, plus they have a finite amount of storage space.
With cloud storage, companies can secure important documents and files in an off-site location without the worry associated with hard drives or storage networks. Staff enjoy quick and easy access to files and documents anywhere and at any time.
Instant messaging is a collaboration tool that enables stakeholders in a company to exchange information instantly. It allows coworkers to communicate seamlessly without worrying about constructing a formal tone. However, employees and managers must be polite, informative, and concise.
Instant messaging differs from email in how well it mimics in-person conversation, having a beginning and an end. In addition, it signifies when a coworker is online and connected to the service and the evidence that message is sent, received, and read.
Many Instant messaging collaborative tools feature added capabilities such as file transfers and image sharing during sessions.
All-In-One—The Benefits of Snapfix
Snapfix is a facility and management software offering everything a business needs to carry out its day-to-day activities. It provides solutions to every company's core problems that affect its bottom line.
Irrespective of the nature of your business, Snapfix provides an all-in-one platform designed to meet your business needs. This minimizes the long list of tools your company uses daily and provides access to a wide range of features and data at your fingertips.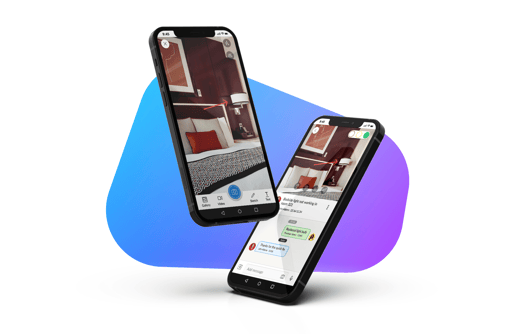 Take control of work orders with a simple snapshot or video of the issue and assign personnel to various tasks with important tags and priority indicators. Snapfix uses a traffic light system where red means issue needs to be worked on, yellow means in progress, and green represents job completed, keeping communication clear and precise.
The Snapfix scheduler and checklists ensure efficient planning, organization, and assigning of jobs. One cool feature is the optional mandatory signature tagline for every task on the checklist. This ensures compliance with guidelines as it unlocks subsequent tasks once every criterion on each list is met and approved.
Snapfix also features file sharing allowing vital documents like Standard Operating Procedures to be sent to various teams and employees whenever and from wherever. Its instant messaging tool elevates collaboration and communication among staff and managers, enabling instant dissemination of information if and when it is received.
Track assets with real-time reports and data that can be exported into PDF and used for audits and inspection. This data collation also provides insight into employees' engagement and productivity. Using asset tracking in conjunction with Snapfix's NFC smart tag feature for proof of location guarantees that no employee can escape accountability.
Time is the most priceless commodity of any business; with Snapfix, you can have more of it starting today.