Back to Blog
The Top 5 Tips For Hotel Maintenance
:
November 22 2021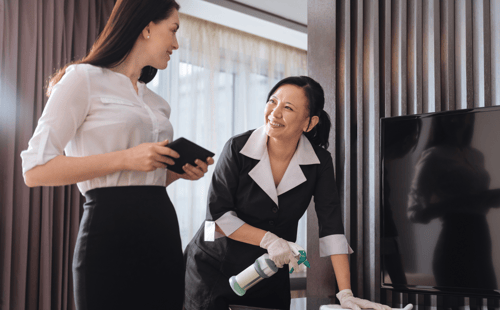 Hotel maintenance is continuously seeking out new and more efficient practices that can optimize work operations. We have five tips for good hotel maintenance management ready for you.
‍
‍1. FOLLOW THE 80/20 RULE
‍
As part of a common unofficial rule in the hospitality industry, hotels are encouraged to increase their preventive maintenance operations and minimize the number of things that go wrong by adopting the following ratio: 80% of preventive, proactive maintenance and 20% or less in unplanned repairs. Besides providing a better guest experience, this division allows for larger savings since off-plan interventions are more expensive. The 80/20 rule is an informal rule that simply stands to be used as a reference.
‍
2. GUARANTEE STAFF COMMUNICATION
‍
Strengthening communication between hotel maintenance technicians and directors can increase operational efficiency, as well as reduce costs. Communication applications should be used so that hotel staff can communicate directly with hotel maintenance managers about work requests and work orders. In addition, since staff members are working directly with customers, they can relay customer needs and feedback to the appropriate member of management.
‍
Even though every hotel wants to work with seasoned professionals, it is important to set up processes that will remain effective when people retire or leave.
‍
‍3. FOCUS ON GUEST EXPERIENCE & MIND THE KEY AREAS OF PREVENTION
‍
‍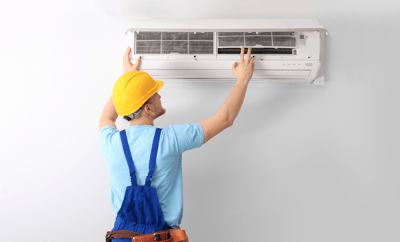 Guest rooms are the most important aspect of a hotel. The rooms should be kept in excellent condition to deliver a seamless guest experience, regardless of the length of stay. Good maintenance management therefore assures that the stay of the hotel guests runs without problems and unpleasant surprises.
‍
As an example, air-conditioning is one of the most common complaints from guests when it comes to function, volume, and temperature. The maintenance team should prioritize such areas of the hotel to best satisfy the needs of the guests.
‍
‍‍‍4. STREAMLINE HOUSEKEEPING
‍
Your hotel's housekeeping team is most responsible for maintaining guest satisfaction. They take care of cleaning and organizing rooms and have a significant impact on the image of your establishment. If it exceeds customer expectations, that guest is more likely to return and recommend your brand.
‍
Most hotel housekeeping departments today still operate the same way they did in the 1980s. Every morning, they create boards using age-old methods like just pens and paper. These manual methods limit efficiency by offering little performance optimization data and a lot of scope for human error.
‍
Staff should have access to automated lists and maintenance and cleaning procedures for rooms should be well-defined to ensure that the high standards are maintained.
‍‍
5. USE MAINTENANCE MANAGEMENT SOFTWARE
‍‍
Maintenance management in hotels is a full-time job requiring a lot of time and effort and relying mostly on other people. With hotel management software, it is possible to save time, gather all the information in one platform, and avoid using paper checklists to follow up on whether tasks are completed. It enables you to track all routine maintenance activities efficiently and while you're on the go.
‍
Snapfix is very different from every other hotel maintenance platform in the world. Everyone in any building can use their phone and camera to instantly turn their building into a 'smart building'. With Snapfix you can:
Save 1 hour a day with faster communication.
Reduce costs on maintenance with preventive and predictive technology.
Ensure all equipment is up to code at all times.
Reduce paperwork by at least 50% and move away from spreadsheets.
‍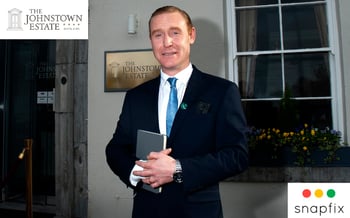 To learn more about how Snapfix can be used in your hotel, check out our latest case study on The Johnstown Estate here.
‍
If you are interested in booking a demo, contact our team here.
Leave a comment