Back to Blog
Successful Digital Transformation - More About People Than Technology
:
November 11 2022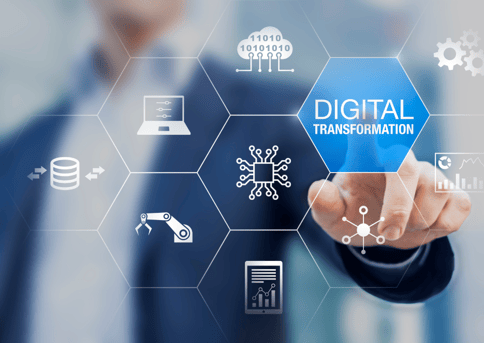 It has almost become a norm for managers and employers to assume that their employees would simply adjust to any innovation. While that might appear to be the case, it is far from the truth.
Digital Transformation is the inevitable, innovative transition in the business world today. With technological advancements, the right step is integrating technology into modern business strategies. It is the way forward in transforming business strategies, processes, and culture in a world driven by data.
But as with any new technology, you need people with the expertise to use it. If not, what is the point of the innovation? Many companies have neglected this simple truth and focused more on technology, leaving the people behind.
In this article, we will discuss what digital transformation is and why the success of a business depends on people rather than technology.
What is Digital Transformation?
Most people would term Digital Transformation as better living through technology. This definition of digital transformation is somewhat accurate as digital transformation has effects that go beyond business. It does not only entail accepting technology but using it for the benefit of your business.
Digital Transformation is using digital technology to fundamentally revamp all aspects of a business, from its culture and operations to its business model and customer experience.
In a world that relies on data, Digital Transformation is the response to unpredictability, evolving customer expectations, market conditions, and events happening locally or globally. The information derived from technology is used to establish new business models, markets, and efficient ways of engaging old customers and attracting new ones.
One positive of the pandemic is the push toward digital transformation. While this might seem like a response to a singular threat, it is not a one-time fix. It is now, more than ever, a significant part of the digital age.
Ultimately, its benefit will result in many individuals enjoying better, more meaningful, and engaging careers.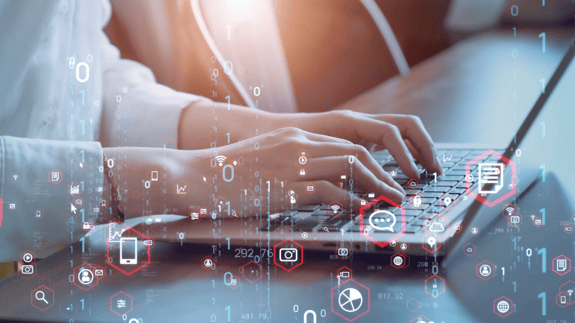 Successful Digital Transformation: People or Technology?
The adoption of technology is crucial across digital transformations. The use of Artificial Intelligence (AI), automation, cloud computing, and other digital technology to leverage data is the basis of digital transformation.
Leveraged data are vital for companies to make better decisions. It also helps them drive intelligent workflow and respond effectively to real-time market disruptions. This is why digital transformation has become imperative to the success of businesses today.
Digital transformation changes customers' expectations and creates new market possibilities. Without technology, it would be next to impossible to track such information. Thus, this gave rise to the belief that technology has more significance than people when it comes to digital transformation.
Yet, this is not the case, as research has indicated. Digital Transformations has consistently put out a low success rate of 30 percent. In a survey conducted in 2018, only 16 percent of respondents confirmed improved performance through digital transformations.
Funnily, digitally savvy industries experience an even lower success rate of 26 percent. Research shows that many are struggling with digital transformations with all the technology in high-tech companies, media, and telecom.
Irrespective of the reasons given for the failures, careful observation shows it is down to one thing; People.
Why the Focus of Digital Technology is People
Most companies forget that people are in charge of those critical initiatives that bring about success for any company. Developing a company vision and the strategies for communicating and executing it across the organization relies on leaders and employees. People.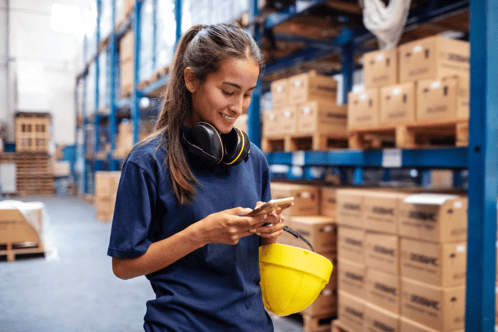 The best technology does not guarantee the most ROI if the people don't use it, or worse, those using it are not buying into it. It appears counterintuitive that the most successful digital transformations use the most sophisticated technology and more. But the key difference is that successful companies have the right leaders with the digital acumen in place.
The goal of digital transformation is still the same. It uses the information from technology to envision new business models that consider emerging markets and the best way to attract, engage, and deliver value to customers. Without the right people in key positions at the start of all digital transformation, there is little room for success.
The Importance of Leadership
Good or bad, there is no denying that leadership significantly impacts every aspect of an organization. The performance of employees or the variability of a group has more to do with individual leaders than anything else. Experts claim the number is as high as 70 percent.
Leaders bear the brunt of creating a clear digital path and direction the organization must follow. They also have to get everyone else on board and motivated for the journey. This is only the periphery of the expectations they carry.
Good leaders adapt and adjust strategies without losing sight of the big picture when challenges come. They will focus on people over technology because they understand that technology does not work without people harnessing it.
The mindset, values, integrity, and competence of leaders are key differences between success and failure in digital transformation.
The Right Team
No matter the technology or strategy implemented, you need employees to buy into it. Engaging employees early in the plan provides insights from the ground. After all, employees can provide valuable feedback as to what works and what doesn't.
Upscaling the digital skills of employees is essential for success regardless of the technology. Bridging the gap between talent supply and demand secures the digital future of any organization. Any technology is attainable; however, adapting to it is a different story.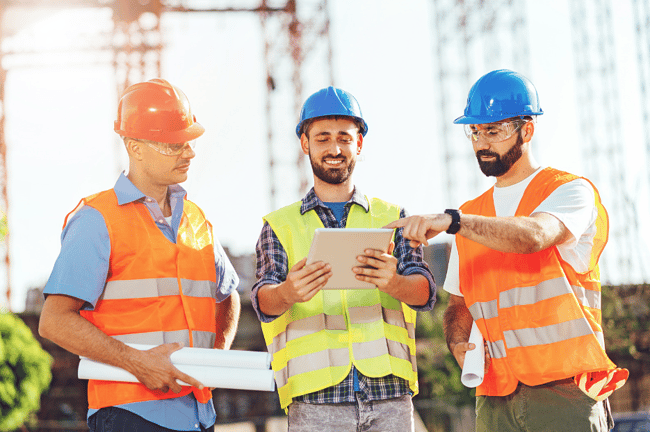 Chances of success are significant when companies emphasize their workforce planning and talent development. A 2017 study revealed that it is not only necessary for successful digital change efforts, but it guarantees sustainable success.
It is natural for employees to push back on technology, particularly out of familiarity, routine, and simplicity. But the world is evolving, and companies must evolve with it.
Training employees to make complete use of the functionalities of any new technology or system is a significant step in the right direction for success.
In the end, the synergy between man and machine is essential. What good is a brilliant mind if it cannot team up with technology in this age? Or innovation if there is no one skilled enough to use it?