Back to Blog
Preventive and Reactive Maintenance - A Short Snapfix Guide
:
October 25 2022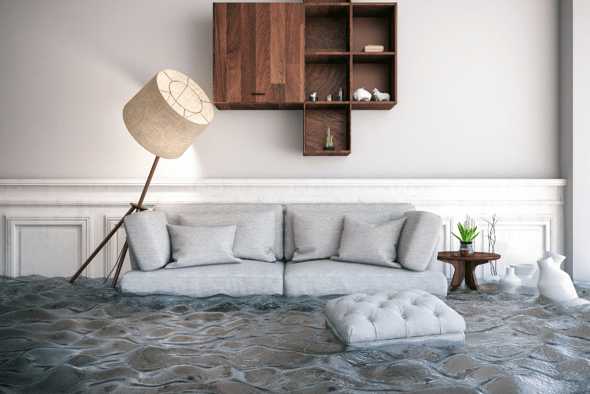 Merriam-Webster defines maintenance as the upkeep of property and equipment; this definition is pretty straightforward, but its implications can sometimes be quite complex.
The basic types of maintenance are preventive maintenance, aka preventative maintenance, reactive or corrective maintenance, risk-based maintenance, and condition-based maintenance.
We will discuss the benefits and pitfalls of both preventive and reactive maintenance practices and how you can automate and improve your maintenance process using Snapfix as your CMMS.
Preventive Maintenance
The life of a facilities or maintenance manager can be daunting in many ways if situations are not tackled. One way to calm the chaos involves getting ahead of every possible problem by carrying out routine checks and repairs long before there are any signs of fault. This is known as Preventive Maintenance.
The disdain among managers when it comes to unexpected costs is common and understandable, mainly because the goal of every investment is to be long-lasting and profitable. This kind of profitability can be achieved by keeping customers' satisfaction consistently high, reducing costs, and reducing the number of tasks and communication. All of this and more can be achieved via Preventive Maintenance.
Benefits of Preventive Maintenance
Increased long-term profitability
Less worry about unexpected costs allows you to stick to budget projections. This offers significant savings in cost and an increase in ROI due to a reduction in downtime, making preventive maintenance a positive strategy in facility management.
Increased customer satisfaction
Due to regularly scheduled Maintenance, guests or visitors end up finding very little reason to complain about. This helps to generate income through positive reviews.
Employees can quickly detect faulty utilities and equipment and replace them with regular inspections. These actions reduce the risk of sudden breakdowns, health threats, and lawsuits.
More respect for your facility
Preventive Maintenance aids in the early detection of malfunction. It allows the facility to always be in tip-top condition. It also keeps its aesthetic appeal intact and, thus, more affinity towards the property.
Longer lifespan of facilities
There is no piece of equipment without a predetermined lifespan. With Preventive Maintenance, the condition of your building & facilities are under year-long surveillance. This can ensure that all assets enjoy an extended period on their predetermined lifespan as it ensures that assets are running smoothly based on the manufacturer and consumer specifications. With projected breakdowns taken care of, your facility can continue in top condition throughout the year and more.

Pitfalls of Preventive Maintenance
Not every problem is as dangerous as you might think. With unnecessary chop-and-change, you risk expending too many resources to prevent problems that barely warrant a look-in at that moment in time. This can result in significant financial waste, especially if this strategy is employed on a broad spectrum.
Continuous Training Update
With many technologies running obsolete at a faster rate and the introduction of automated technologies, maintenance technicians will require adequate training to remain relevant and confident in the execution of the Maintenance. This is an added cost, as maintenance technicians don't always keep their knowledge up to date with the technology.
High Initial or Short-Term Cost
Implementing a Preventive Maintenance strategy will increase overall business expenditure. This is detrimental to businesses with budgetary restrictions on facilities management. This can be attributed to the fact that Maintenance of the facility is carried out regularly. Thus, smaller businesses may deem the initial cost of CMMS excessive.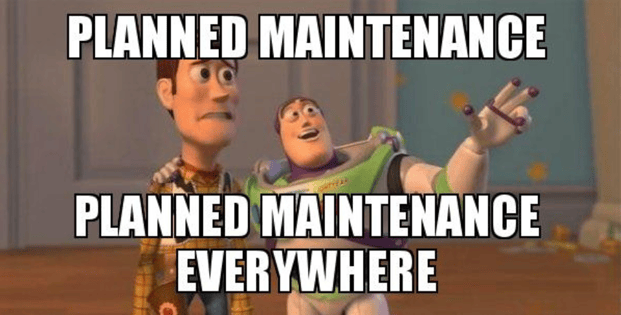 Reactive Maintenance
This is another way of taming the chaos faced by managers or owners. It involves the immediate response to the malfunctioning or breakdown of equipment upon occurrence. This means repairs and replacement of items are only carried out when such things finally break down or can no longer return to regular operation. Utilities and facilities can undergo severe breakdown when not subjected to regular Maintenance.
Financially, Reactive Maintenance is a viable plan for managers and owners as it requires little time and money to return assets to functioning conditions, when necessary, rather than regularly spending time and money on a breakdown yet to occur.
Benefits of Reactive Maintenance
Increased Short-term Profitability
It is without question that more money can be saved with a reactive maintenance strategy as finances that would have been spent upfront on regular Maintenance and labor cost will be kept safe.
Since facility management occurs when a breakdown happens, there is no need for extensive staffing. Few staff members will be required to run and manage utilities and equipment on the property.
No planning and scheduling is required as repairs only occur when breakdowns happen to the facilities on your property.
Setbacks of Reactive Maintenance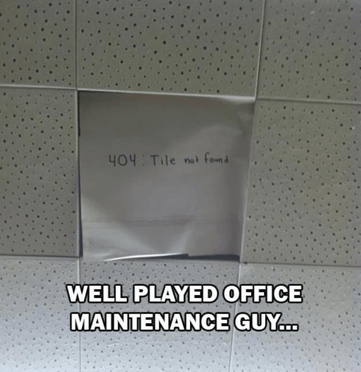 Budgetary Unpredictability
More often than not, the urgency at which repairs are demanded may lead to significant overpricing. Worse, if the equipment is old or outdated, it may require you to spend more than you bargained for. This is because it will entail the purchase of brand new equipment that may require an alternative method of setup with little or no time to compare costs from other vendors
Unexpected Repair Timeline
Arguably, this is the biggest setback of Reactive Maintenance. Depending on the level of damage, facilities can be shut down for an unexpected period.
The initial financial loss may not be the only loss you encounter. Due to shorter staff, overtime may have to be paid to the team responsible for the equipment in question as their knowledge of the damaged equipment may be invaluable while investigating repairs.
Many may not appreciate commencing repairs while having guests or visitors on your premises, especially if repairs are not swift enough. This can lead to a tarnished reputation, which can drastically affect ROI in the long run.
Shorter lifespan of property utilities
While Reactive Maintenance pushes the utility items on your facility to their limits, it is important to know that this shortens the predetermined manufacturer's lifespan. This leads to faster deterioration of equipment resulting in early replacement of parts than initially expected.
The Right Maintenance Strategy
Reading this, you might conclude that Preventive Maintenance is the better option, while Reactive Maintenance is one you should stay clear of. Arguably, there is a case for the validity of such perception.
However, Maintenance is much more nuanced than simply saying one is good and the other is bad. As with many complex subjects, the topic of which maintenance strategy is valuable depends on the type of business and situation. Industrial Maintenance may be geared towards Preventive Maintenance as replacing assets after breakdown might be severely dangerous to the company's financial health.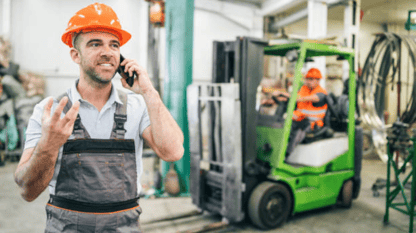 Reactive Maintenance might be a viable option for a property manager or owner with certain structures, like having specific vendors and technicians on speed dial. However, as a property manager or owner, certain responsibilities are unavoidable and require Preventive Maintenance, while others may be deferred for Reactive Maintenance.
For example, fire safety would require routine Maintenance to ensure that appliances that rely on electricity, smoke alarms, and carbon monoxide emission alarms are working perfectly. Others like plumbing and commercial lighting on a property can be suited to Reactive Maintenance.
Properties like hotels strongly depend on customer satisfaction, which means that even repairs that can be deferred to a Reactive Maintenance may be left under a Preventive Maintenance strategy. Striking the right balance between Reactive Maintenance and Preventive Maintenance is critical. This is where Snapfix comes to save the day.
How Snapfix Saves The Day
With the advancements in technology, the effect of AI and IoT has been significant to the optimization of assets, efficient work processes, and operations. Most companies rely on computerized maintenance management systems (CMMS) like Snapfix.
Snapfix is a platform designed to help rental property managers like you deal with the daunting task of organizing your facility maintenance process using a simpler management solution.
Snapfix is a platform that offers a closed unit for managers, owners, and their facilities team, big or small, to easily report issues that require immediate repairs, prepare a planned maintenance routine for both equipment maintenance and health and safety checks with the ability to track and know the status of all the work carried out in real-time.
While all this may sound a bit too much, Snapfix is surprisingly easy to operate. This simplicity makes it even more attractive for most companies, including trusted brand names like Toyota, Intercontinental Dublin, U.S Xpress, DHL, Hilton Hotels and Resorts, and many others around the globe. All you need to do to get things done is simply;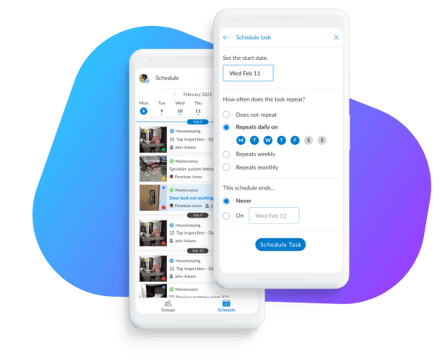 Take a photo of a proposed task

Isolate the issue with call-outs using the sketch tool

Assign tasks to team members

Track the progress of tasks

Approve when tasks are complete
As a facility or maintenance manager, Snapfix can help you reduce maintenance costs by up to 20% with its preventive and predictive technology. It also saves time with instant communication across the board. You no longer have to be caught unawares as everyone is kept in the loop. Whether it's building maintenance, hotel management, equipment maintenance, hotel maintenance, or warehouse safety, Snapfix ensures that you are on top of everything at all times.
Speak to our team to find out how much more you can achieve with Snapfix. Get things done today with a free trial.