Back to Blog
Ireland's Historic Castle Hotels
:
February 23 2022
Ireland is renowned for its luxurious and elegant castles that date back hundreds of years. Many have been transformed into hotels that offer a peaceful ambience and an unforgettable experience. The hospitality sector is thriving again and hopes to be the main catalyst for increased tourism in the Emerald isle.
‍
We have put together a list of some of the best castle hotels across Ireland which also happen to be Snapfix clients.
‍
KILKEA CASTLE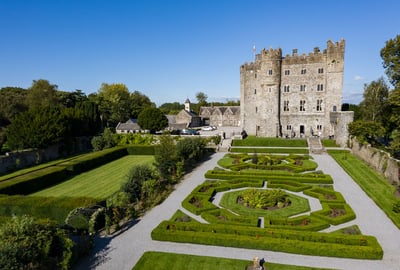 Located in Castledermot, Co. Kildare, this 12th Century castle sits on 180 acres that comprises woodlands, gardens and a golf course. Owned by the Cashman family this 140 bedroom resort boasts several accommodation options which caters to all tastes and budgets. What was once a stronghold has been renovated into a hotel that offers a pristine welcoming. The Cashman family aims to make you feel like royalty enabling the capability for you to imagine yourself as a king or queen in your very own Irish castle.
‍
BARBERSTOWN CASTLE
https://www.barberstowncastle.ie/
‍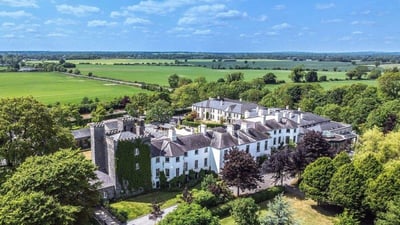 This four-star country house and castle is located in Straffan, Co. Kildare. Opening as a guesthouse in 1971 this medieval castle has since been renovated to a 55 bedroom hotel. Known as the hidden gem of Straffan, this hotel thrives on delivering memorable special occasions. Since its creation in 1288 the castle has endured 37 owners (one of which being Eric Clapton!) that have each entrenched their legacy within the grounds and have
thoroughly maintained the heritage it possesses.
‍
FITZPATRICK CASTLE HOTEL
‍https://www.fitzpatrickcastle.com/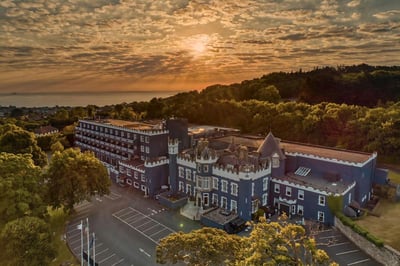 Overlooking Dublin Bay on the brow of Killiney Hill , the Fitzpatrick Castle Hotel is an 18th Century four-star castle that blends old world elegance with modern luxury. It is the ideal stay for guests in search of tranquility with a view of the sea. Maximum comfort is delivered in each of the 113 rooms with landmarks and coastal attractions neighboring the hotel offering plenty of nearby activities and sights. The family run hotel takes great pride in innovation and sustainability and hopes to continue momentum after celebrating its 50th anniversary last year.
‍
‍DROMOLAND CASTLE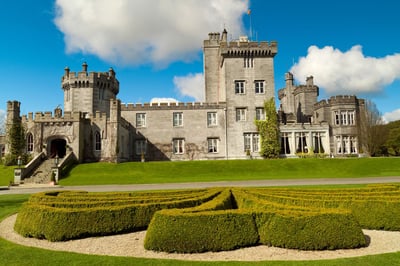 Situated in Newmarket-On-Fergus, Co. Clare this five-star castle has been welcoming guests since the 16th century. Spanning 450 acres the land contains a world class golf course that promises to ensure a remarkable retreat. The lush scenery is matched by the castle's startling interior which allows for guests to feel fully at home. Dromoland Castle wants guests to arrive with the knowledge that all of their expectations will be met in what is described as a hideaway for all seasons.

LUTTRELLSTOWN CASTLE
‍https://www.luttrellstowncastle.com/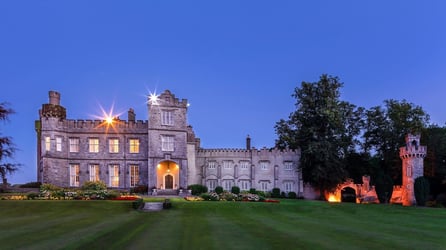 This 15th century castle is located in Castleknock, Co. Dublin. The surrounding parkland of 567 acres allows for the perfect getaway of scenic escapism. Unforgettable weddings and a championship golf course attract many visitors all year round. 20 individually designed bedrooms are offered for hire on an exclusive basis. Being just 30 minutes from the city centre, Luttrellstown castle makes itself the ideal selection for guests who want to enjoy the peacefulness of inaudible gardens while still remaining just a stone throw away from the city.
USING SNAPFIX IN CASTLE HOTELS


As well as facing issues that are common to many hotels such as lifts breaking down or air conditioning acting up, castle hotels have the added stress of ensuring that all of their antique furnishings stay in pristine condition. Chandeliers need to be cleaned regularly, stained glass has to be well looked after and wood needs to be kept in perfect trim. The priorities are to keep things looking their best and keeping the service level high while maintenance is 'invisible' to guests.
‍
With the strenuous demand of high maintenance being needed to preserve these castles to their absolute best, Snapfix is used to allow for efficient management enabling the employees of these hotels to work to the best of their ability. Which in turn allows for the guests to enjoy the most elegant experience.
‍
‍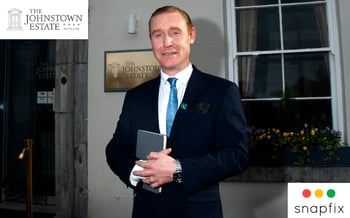 To learn more about how Snapfix can help your team, check out our case study on The Johnstown Estate here.
Booking a demo is easy, contact our team here.
Leave a comment