Back to Blog
How Do You Snapfix?
:
February 14 2022
Snapfix is great for both teams and individuals, and really does have infinite uses!
‍
This short guide shows some of the ways Snapfix is used across businesses, helping you to get the most out of your Snapfixing.‍
‍
FIRE SAFETY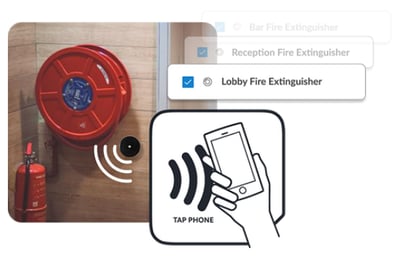 ‍‍Carry out all your fire safety procedures with Snapfix to ensure your building is always fire safety compliant.
‍Checklists - for carrying out regular equipment inspections. ‍
Scheduler - for conducting your daily fire walk.‍
NFC Snaptags - for proof of location that an asset or equipment has been checked and ideal for staff accountability.‍
Photos & Videos - for reporting issues such as faulty or missing equipment. All you need to do is take a photo and share it with your team so they can fix the issue as soon as it's raised.
‍
REACTIVE MAINTENANCE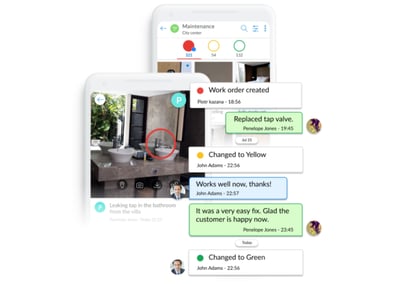 ‍No need for WhatsApp or emails, save time by using Snapfix as your maintenance communication platform. An issue needs to be fixed ? Your maintenance team will be alerted instantly.
Photos & Videos - take a photo or video of the issue and share it with your team so that it can be attended to immediately.
Assign Users - work orders can be assigned to users who are responsible for completing the task.
Tags - you can easily attach a location-tag, an asset-tag or a category-tag to each task. Letting your team know precisely where the issue is, and what needs to be fixed.
‍
‍HOUSEKEEPING MANAGEMENT
‍
Snapfix ensures your housekeeping team is fully aware of their duties at all times. Saving you and your team time, which means more time for your guests and an overall improved guest experience.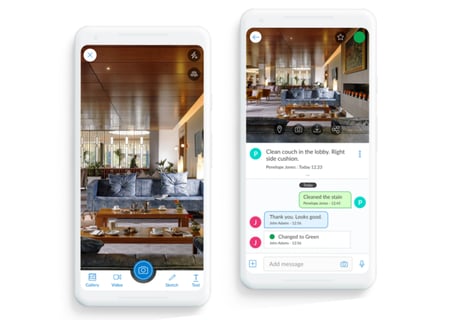 Photos & Videos - issues are instantly communicated to housekeeping staff through the universal language of photos and videos, perfect for multilingual staff. Photos also help to keep the team up to date on any changes that may arise in room setup. Perfect for Condition Surveys and Inspections.
Checklists - for ensuring that all of their duties are completed in a consistent manner.
Scheduler - for reminding housekeeping staff when a job must be carried out and ensuring no task goes amiss. Tasks can be scheduled on a daily, weekly, monthly or annual basis.
NFC Snaptags - for proof that an area has been attended to by housekeeping staff. All they need to do is simply tap their phone on our NFC Snaptag to show that the area has been cleaned and sanitized.
CONDUCTING INSPECTIONS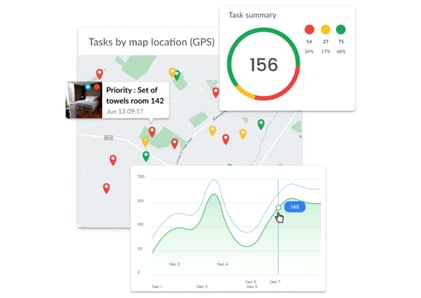 ‍
Inspections are a key part of Health & Safety. By using Snapfix for inspections, your health and safety measures will always be up-to-date and in line with regulations, and ready for compliance audits.
Checklists - for identifying hazards in the workplace that need corrective action.
Photos & Videos - for recording before & after conditions, and any type of issue that needs immediate attention.
Reports - Share custom reports in PDF or Excel.
‍
‍DOCUMENT STORAGE
‍
With Snapfix you can easily store and access all your important documents in one place. This saves you time in having to go through your emails or file folders. As Snapfix is encrypted with end-to-end encryption, you have peace of mind that all your information is kept private and secure.
Photos - for keeping track of WIFI passwords, alarm codes, email passwords, etc.
Upload Documents - for storing important documents such as employee and client contracts, financial statements, etc.
FIELD SERVICE
‍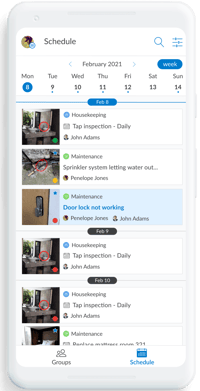 Snapfix ensures your Field Service operations are fully optimized. Managing multiple actions and individuals simultaneously, while pursuing ongoing improvements and maintenance has never been simpler thanks to Snapfix.‍
Photos & Videos – team members are immediately notified if a piece of equipment is missing or needs repairing.
Traffic Lights – update work orders in real time and get an oversight on your team's progress.
Scheduler – schedule tasks throughout your multi-operational team.
Checklists – create checklists for inspections and certifications.
NFC Snaptags - for ensuring uptime and quality of assets. Simply tap your phone on our NFC Snaptags to check when a piece of equipment was last inspected. ‍‍
‍
‍FOR PERSONAL USE
‍
From managing household chores to storing boarding passes, Snapfix can be used for anything!
It can even be used for keeping track of your reading list, for example:
Red: books I have yet to read
Yellow: books I am currently reading
Green: books I have read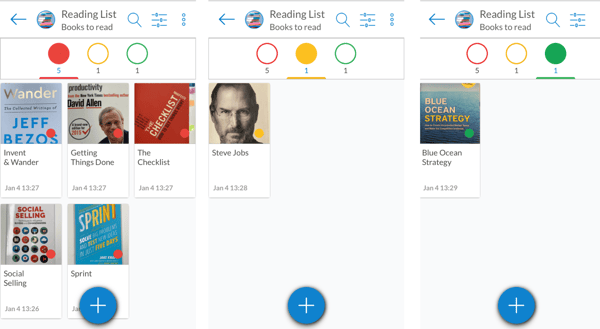 ‍

Watch our How-to Videos on our YouTube channel to help you get set up on Snapfix.
‍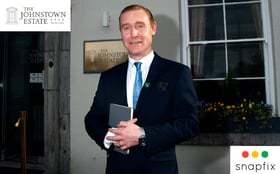 ‍
To learn more about how Snapfix can help your team, check out our case study on The Johnstown Estate here.
Booking a demo is easy, contact our team here.
Leave a comment