Hotel Maintenance

Calculator
Our Customers Save Thousands Every Year.
See How Much You Can Save!
Tell Us about your Team
* ROI calculation based on Snapfix Unlimited User pricing. Get even more ROI with our package specials.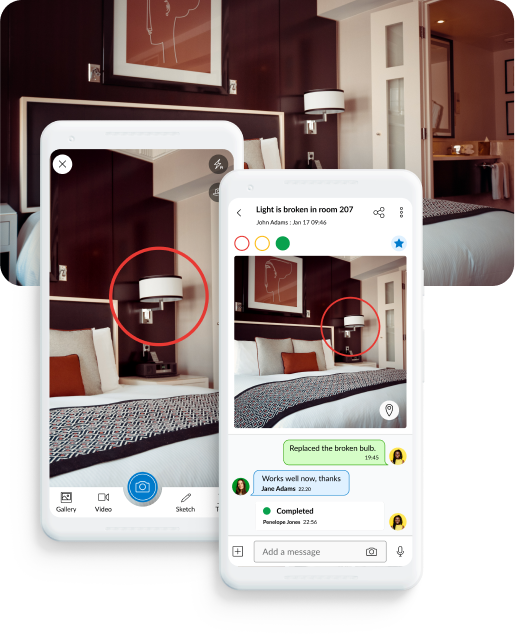 And there's more
In addition to this incredible ROI, you also get...
A more organised, efficient and happier team.

The comfort that nothing ever gets missed again.

Improved guest and visitor experience.

Improved reviews on sites such as TripAdvisor.




And as a bonus... When you leverage the eyes and ears of everyone in your building...
Reduced issues and longer equipment life.
Reduced slips, trips and falls.
Reduced insurance and legal costs.
Reduced energy costs.
Our customers...
Getting things
done

Our Team is Delighted! Snapfix has helped us to work in a more professional manner with clear communication between managers and all departments.


Antun Simunovic
General Manager
Sheraton Hotel