Get things done from anywhere
Snapfix Is An All-in-One Platform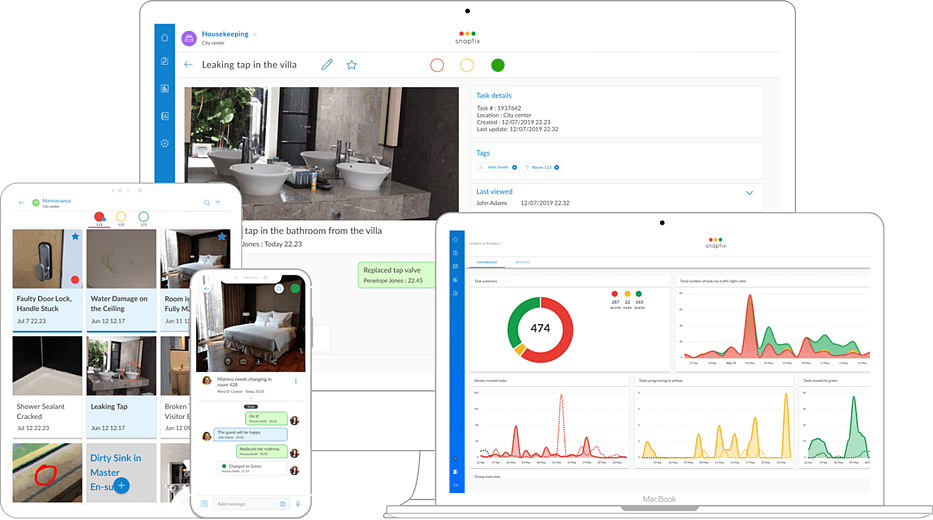 As easy as taking a photo
Work orders are created by taking a photo or video, and giving it a title.

In order to emphasize the issue, call-outs can be added using the sketch tools or tasks can be set as high priority.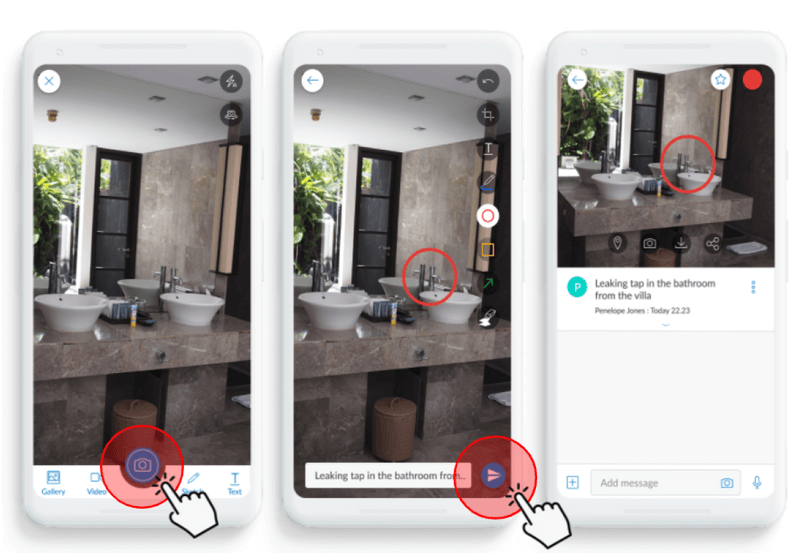 Keep all your work organized
Work orders and maintenance tasks are organized in customizable Groups. Within Groups, Tasks are sorted in Red, Yellow and Green "traffic lights".

A common use case for the traffic light is: Red: work order or task is reported, Yellow: in-progress, Green: completed.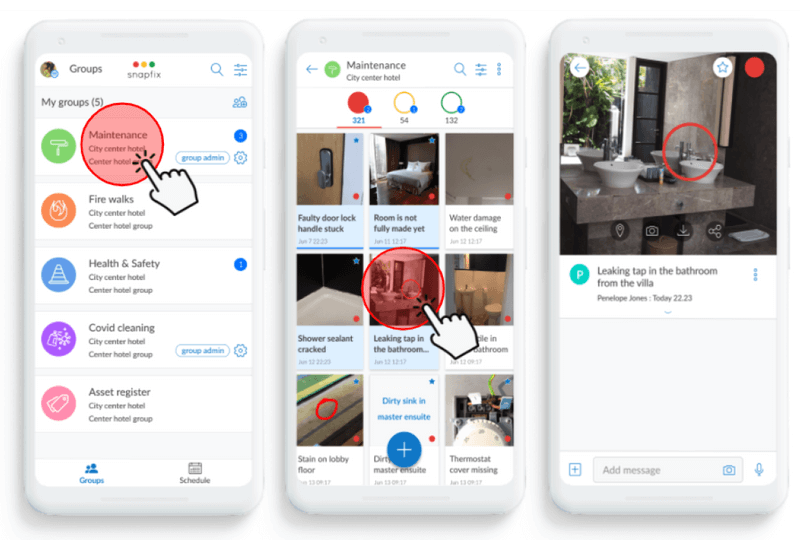 Get more work done together
Each task includes its own instant messaging to collaborate with your team. A task can be tagged, prioritized, assigned and shared with other users, and progressed to completion using the traffic lights.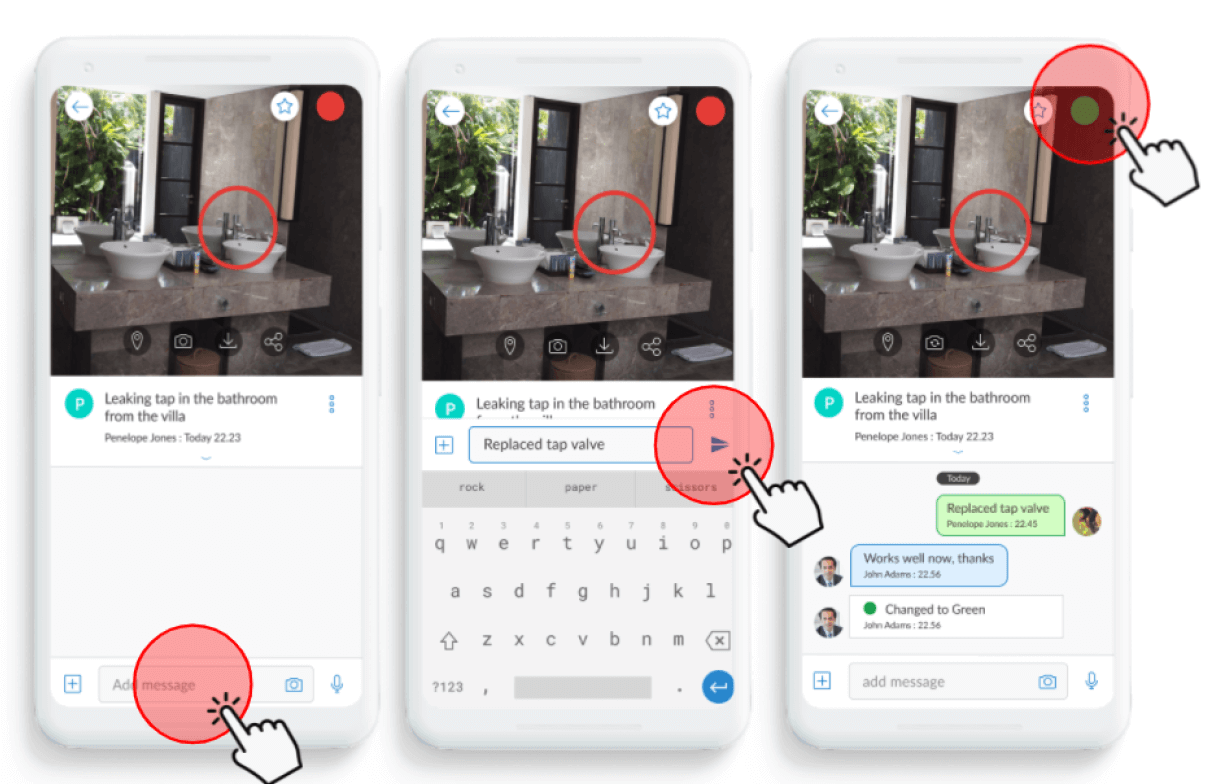 Dashboard & Reporting
Create a better understanding of your business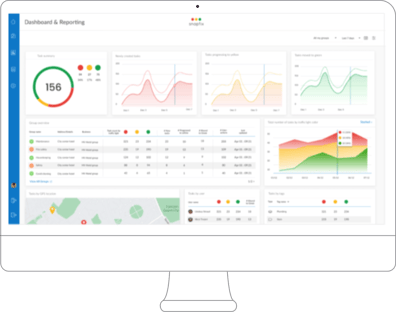 The Snapfix dashboard includes all critical information to track tasks, accountability and team productivity.

Snapfix reports include Task reports, Time reports and Checklist Exception reports.

All reports are exportable to Excel or PDF.
Advanced
Features that matter
Scheduler & Checklists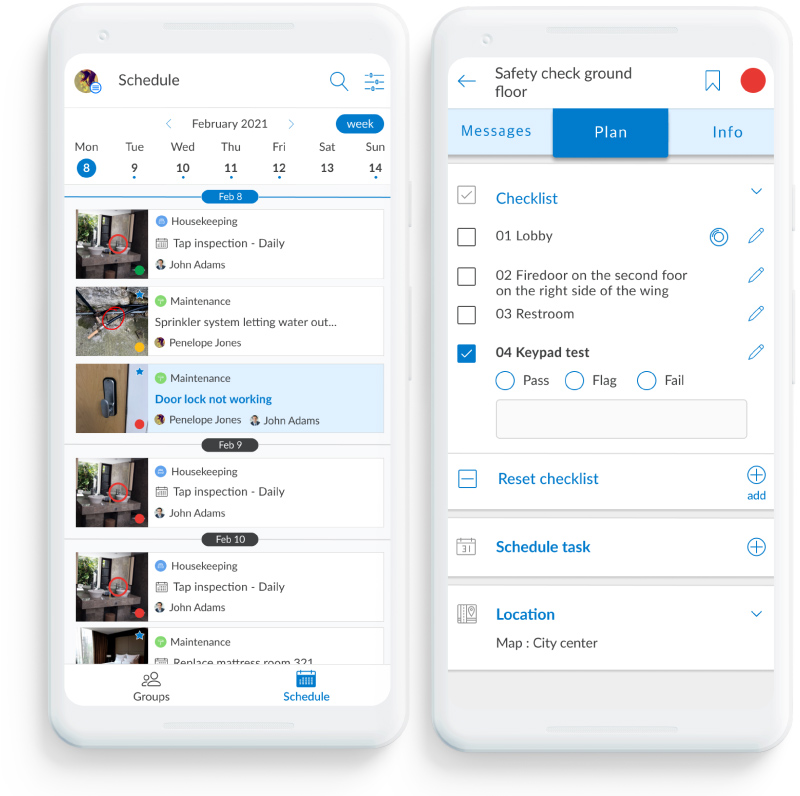 For planned tasks, Snapfix has a simple to use scheduler, with a calendar view, which allows you to plan and organize recurring tasks.

Create consistency by using the powerful checklist features that includes a signature sign-off, providing a full audit trail.
NFC Snaptag support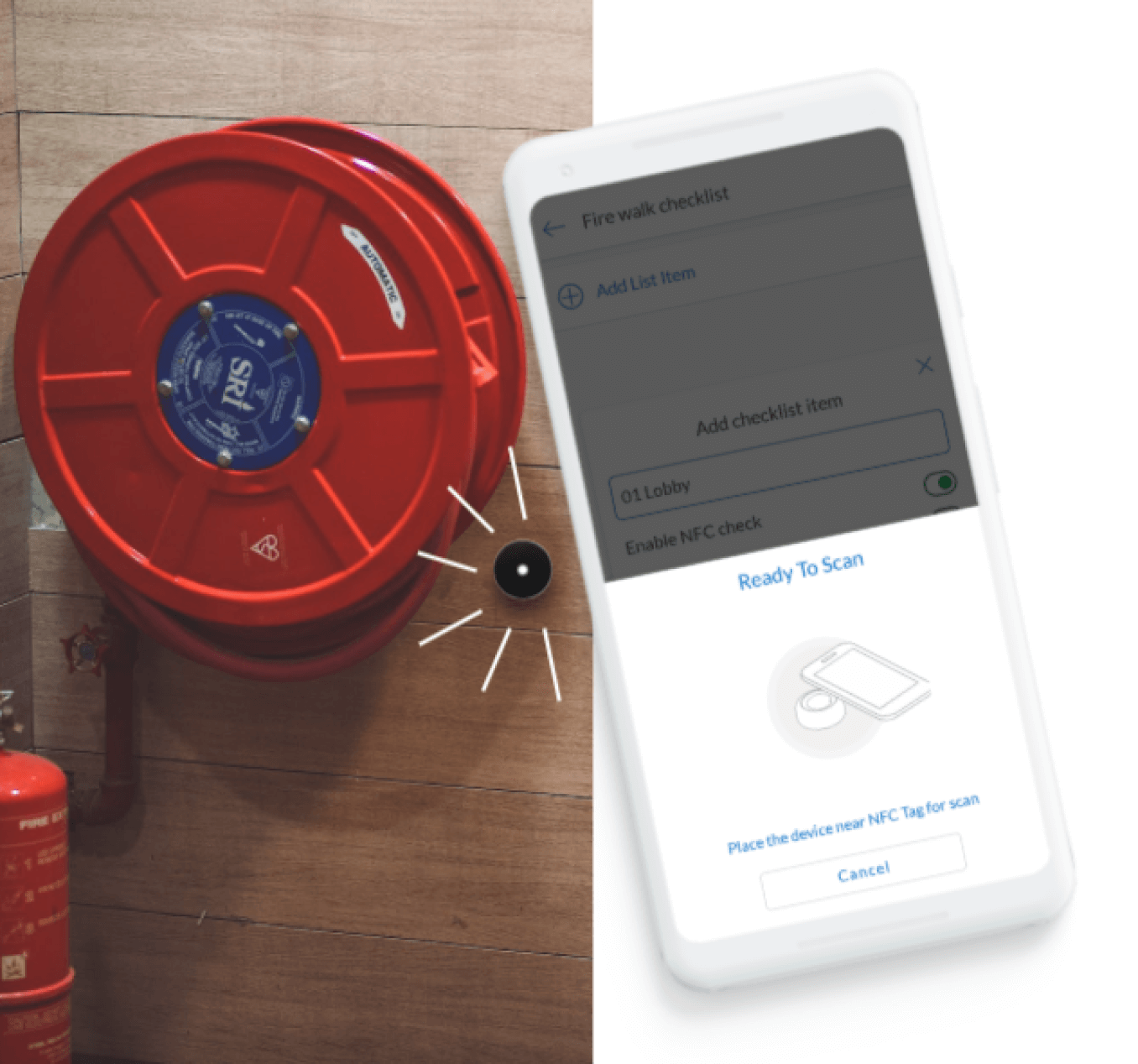 Snapfix supports NFC electronic tags. An NFC Snaptag can be simply set up, and configured to confirm 'proof of physical location'.

For example, with a simple tap of a phone, Snapfix will record a user's location, tick a checklist item or confirm the identity of an Asset.
Granular admin controls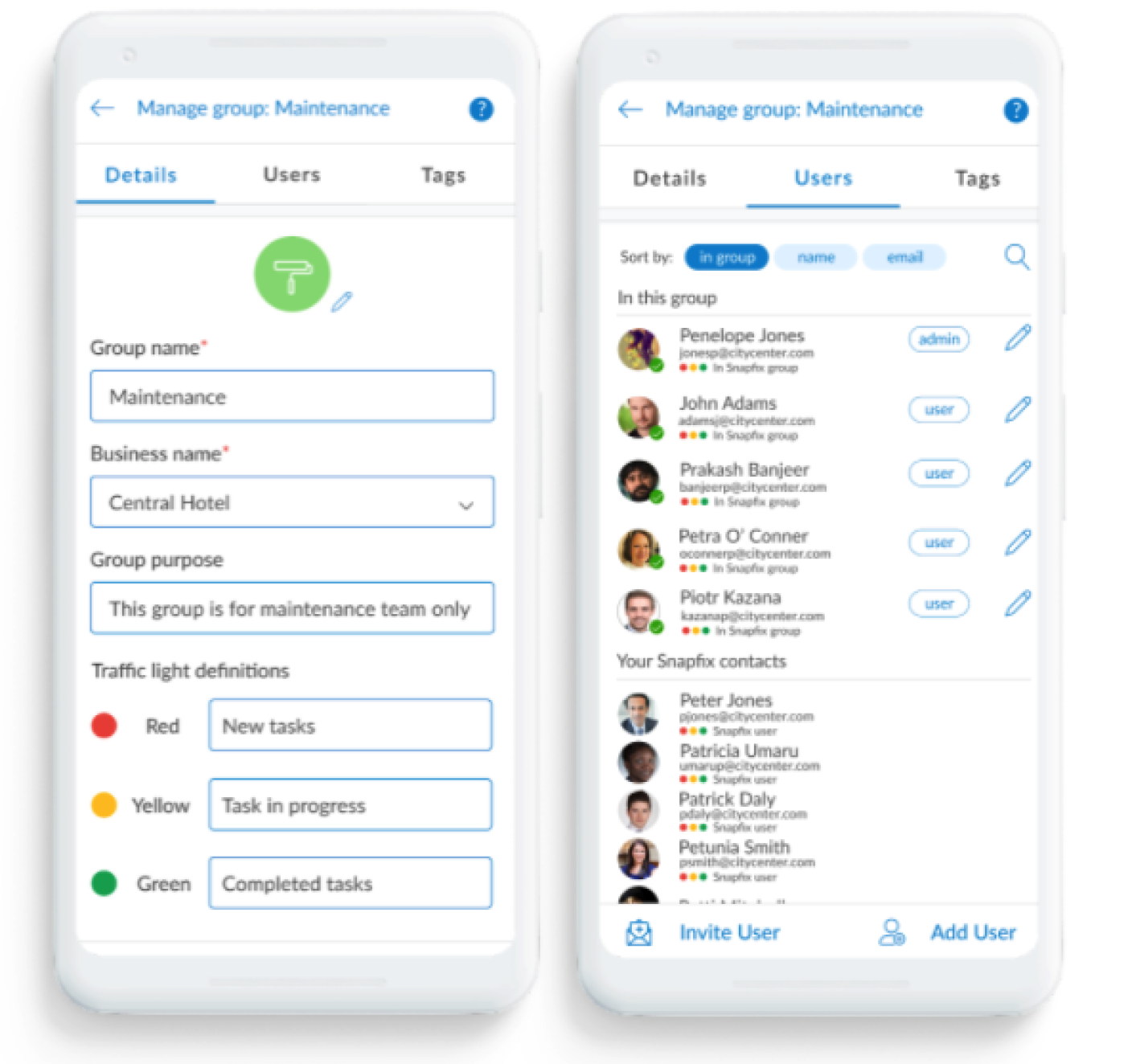 Snapfix is fully customizable to each Customer and Team.

The purpose of a group and the traffic light definitions can be configured.

User permissions can be administered to allow or restrict access.

Tag categories and tag lists are fully defined by you.
Connect to Snapfix
Specialized functionalities using our APIs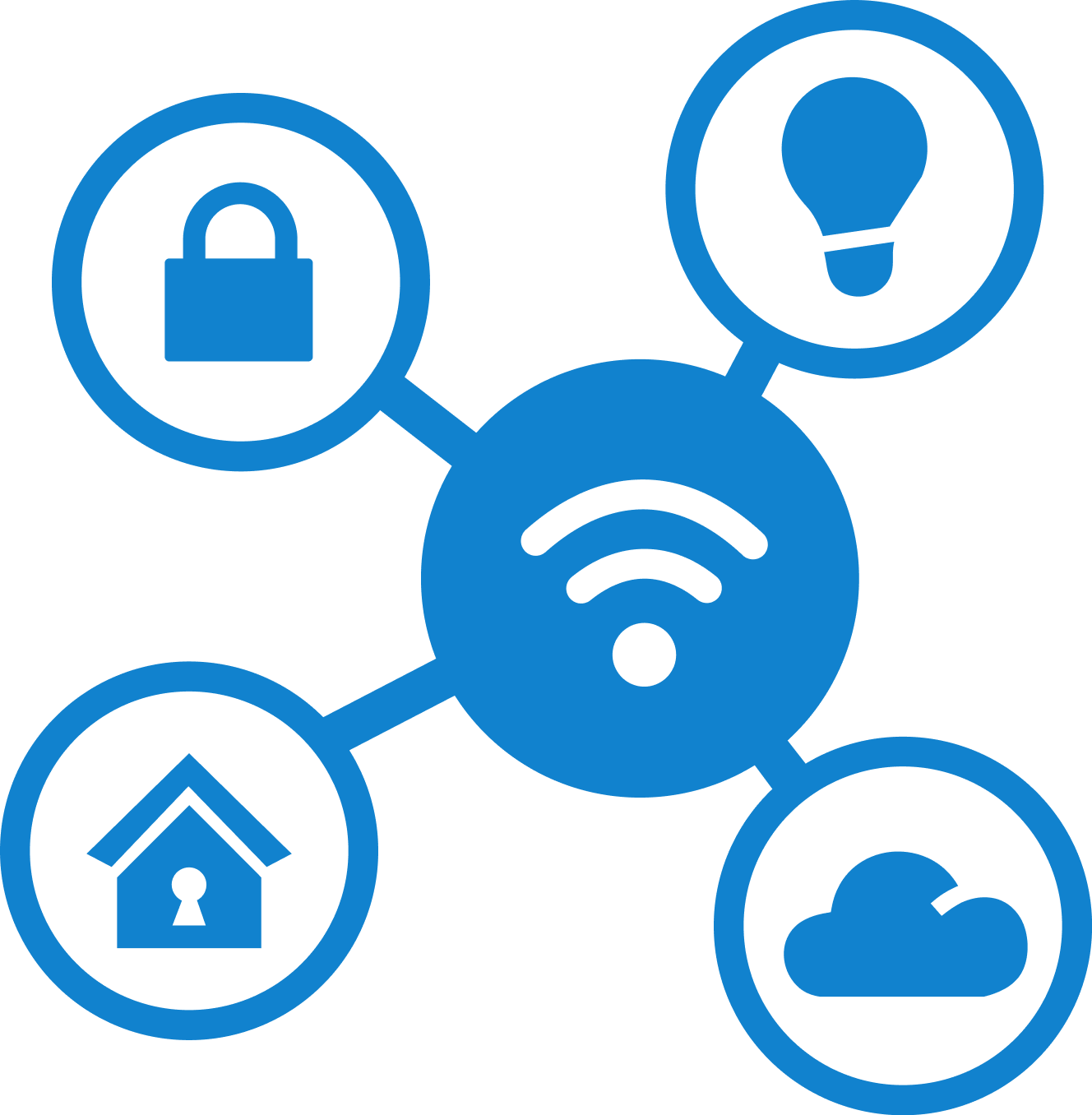 Snapfix uses an Open APIs platform, to connect with other systems, email utilities, Single Sign On services, and IOT Smart Devices.

Talk to us to discuss your specific needs with regards to integrations.